Best of 2014: Nanosaur's Favorite Tracks of 2014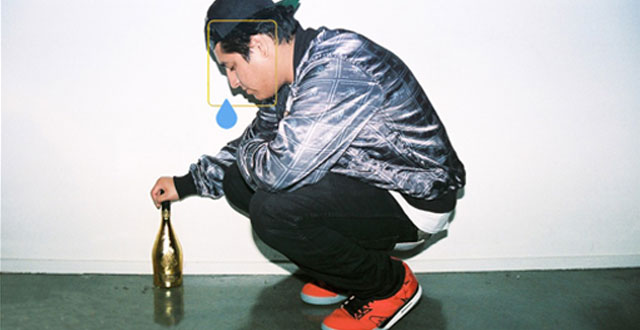 Rising Bay Area producer Nanosaur continued his reach for the stars this year with spacey bass-laden productions and remixes, a three EP collaboration and shows with vocalist Dev, and gigs locally at parties in San Francisco and Oakland.
Below he shares his favorite tracks from 2014. Catch Nanosaur opening for the Hood Internet at Mezzanine on December 27.

Machinedrum – "EYESDONTLIE (DJ Earl Remix)"
DJ Earl is someone that I just got into this year. Everything that he does is amazing. The way he uses bass is just so dope to me. He is part of a collective called TekLIFE, and if you haven't heard them yet, I suggest you do so soon.
https://soundcloud.com/lakim/maga-body
Lakim – "Maga Body"
I don't know much about Lakim but i stumbled onto this song on Soundcloud and I loved it right away. It's just great production, overall.
https://soundcloud.com/kaytranada/alunageorge-kaleidoscope-love
AlunaGeorge – "Kaleidoscope Love (Kaytranada Edition)"
Kaytrana has always been killing it but this remix he did for AlunaGeorge just floored me. I love playing this cut when I do DJ sets because people just like to move to it.

Prayers – "Gothic Summer"
This song instantly got my attention because it made me think of 80s punk/new wave, then I saw the video for the first time I was blown away to see that it was these Cholos from San Diego making this rad music. I'm definitely excited to see how they progress in 2015.

Spooky Black – "Without You"
I love how Spooky Black dropped this music video and it instantly made the Internet say "WTF?!" This song just makes you get feels the moment you hear him sing. No one was expecting to see this kid belt out these soulful R&B vocals, and i think that's dope. I won't be surprised if I hear him working with major players in the music scene soon if something is not already in the works.
https://www.youtube.com/watch?v=Pk21HIH7LFE
Makonnen – "Man Of The Party"
Makonnen is that dude. He knows how to make his music rock a party even though he is kind of crooning along to whatever beat is behind him. I always thought this song would blow up before "Tuesday" did, but both are great so I see why that happened.

Young Thug – "Danny Glover"
Danny Glover set the year off right. I couldn't go to any club or party without hearing this. Young Thug is very futuristic and ahead of the rest.

YG feat. Drake – "Who Do You Love"
YG has hella slaps but this was my favorite of his, this year. The Rappin' 4-Tay lines that Drake used also didn't hurt.

Dej Loaf – "Try Me"
Dej Loaf came out of absolutely no where and had the breakthrough hit of the summer, in my opinion. I went from hearing this only on the Internet to hearing it blasting nonstop out of car stereos all the way from Oakland to small-ass suburbs like Brentwood.

Sia – "Chandelier"
I don't know much about Sia besides the fact that she's a musical genius when it comes to songwriting. I never knew about her until my friend Dev put me onto her, and then I started studying her style of writing these pop songs that were just amazing. It's no wonder why big, major label artists work with her. This is definitely a hot record this year.