Exploratorium Announces Special Appearance by Dan Deacon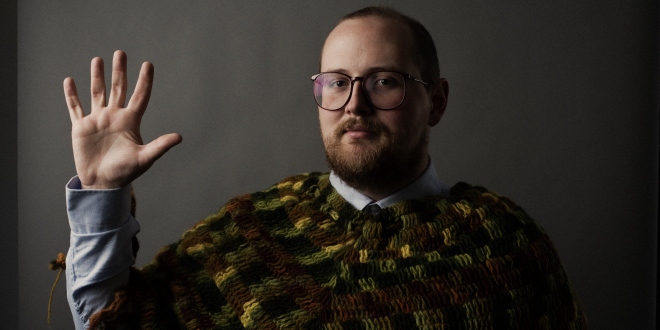 Baltimore-based experimental composer and master crowd activator Dan Deacon will perform for 150 people at one of the world's most experimental museums on December 11 with this season's bimonthly "Resonance" music series at the Exploratorium.
Space is limited for Deacon's upcoming gig inside the Exploratorium's Kanbar Forum, a unique venue offering complex spatialization of sound similar to a laboratory.
The evening will start at 7pm with an up-close interview with the artist, famed for his live performances that often involve spontaneous synchronized dancing with the crowd. Tickets are $25 for adults ages 18 and up and include admission to the museum from 6pm to 10pm. Deacon will be showcasing an acoustic Disklavier player-piano that incorporates a fiber optic sensing system.
The Resonance series features musicians and sound artists who discuss their ideas, techniques and inspirations. Additional upcoming performances in this year's Resonance season include composer and percussionist Susie Ibarra (Feb. 12), San Francisco's contemporary classical group Kronos Quartet (April 9) and French ambient musician Colleen (June 15).