Burning Man to Expand to 10 Days This Year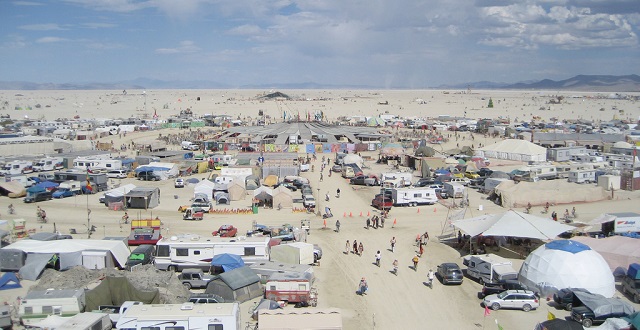 In 2014, Burning Man participants can arrive slightly earlier and hangout later after the Burn as part of a one-year test for the festival in the northern Nevada desert.
The annual experiment in community, art, radical self-expression and radical self-reliance typically takes place the last Monday in August until the first Monday in September. Gates this year will open early at 10am on Sunday, August 24, and close at noon on Tuesday, September 2. Burning Man officially begins at 6pm Sunday, August 24 and ends at 6pm on Monday, September 1.
The plan was introduced by organizers to maximize use of daylight hours, minimize traffic impacts on local roads and improve traffic flow.
If all goes well as expected, a 10-day Burning Man could continue in the future.
MORE:
Burning Man Video Wins Northern California Emmy