Burning Man Video Wins Northern California Emmy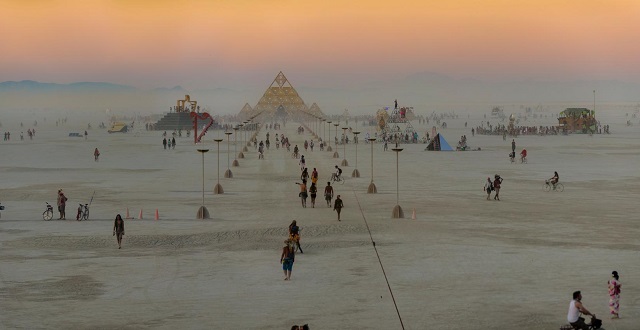 A six-minute news story from San Francisco public TV station KQED about Burning Man was awarded a Northern California Emmy for the Arts/Entertainment-Feature/Segment category.
Hosted by reporter Thuy Vu, the "Burning Man Beyond the Playa" video depicts the awe-inspiring and interactive one-week art festival attended each year by more than 60,000 attendees in a harsh desert of Nevada.
People come together to view hundreds of original works thanks to the contributions by numerous volunteers and countless hours that go into its creation and preservation.
In the segment, Thuy Vu meets a female-driven team of Bay Area artists called the Flaming Lotus Girls, who go to great lengths to create an enormous metal tree stump with fire-breathing fungi. The video also examines how the Burning Man art scene has blossomed beyond the desert, with iconic sculptures transplanted into urban settings and even major civic installations like San Francisco's The Bay Lights.
Watch the video here:

Other 2014 Northern California Emmy award winners include "Batkid Saves Gotham City," KPIX 5 for the General Assignment Report category and the "Asiana Flight 214 Crash Coverage," by KNTV NBC Bay Area for the Breaking News category.
MORE:
Five Restaurants with Views of the Bay Lights Art Installation