SOHN, a London-born, Vienna-based singer, songwriter, and producer cast an electro-soul spell on the Independent at Saturday night's sold out show.
The stage was set with strobing vertical LEDs, a mess of wires, touring band-mates Albin Janoska (synths) and Stefan Fallmann (bass) all clad in black, and SOHN himself, downstage and backlit, wearing his usual dark scarf/hood/sweater thing. And a lot of BASS.
The band-mates rarely acknowledged each other on stage, and instead poured all their focus into their synths and throbbing knob twisting. On the rare occasion that eye contact was made, it was serious and solemn, further painting the experience as one of intense and weighty intimacy. When SOHN addressed the audience in between songs, it was shocking to see his somber expression turn into one of humble joy and surprise. "Last time I played in SF," he said to a cheering crowd, "it was at the Rickshaw Stop and everyone was just drinking. It feels great to now be on this stage." He better get used to playing in larger and larger venues.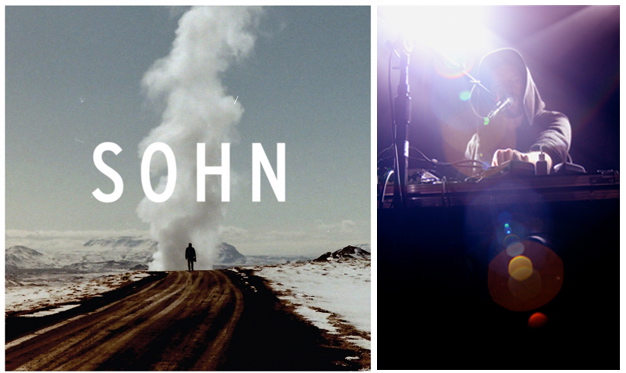 He's on the rise. Currently touring in support of his debut album Tremors (released in April on 4AD), SOHN was dubbed as one of SPIN's Best New Artists in January. His music is a genre-bending blend of EDM, R&B, sadgaze, electro-soul, and synth-pop. Vocally, SOHN ranges from hauntingly vulnerable falsetto (as heard in his nearly acapella opening of "The Tempest") to heavily layered auto-tune harmonies ("Lessons"). His shows manage to embrace both his humbly introverted roots, and his ability to pick up the pace and get the crowd dancing and he effortlessly combines sparse musical landscapes and heartbreaking lyrical honesty with pulsating heavy beats. The group has a few more stops along the west coast before heading over to Europe and Asia.
Opener Mr. Little Jeans also had a huge following in the crowd (admittedly, a lot of folks were there primarily to see Mr. Little Jeans perform) and budding Norwegian synth-pop star Monica Birkenes did not disappoint. They performed songs off their debut album Pocketknife, and of course played their cover of "The Suburbs" that first launched her into success in 2011. We'll all be seeing a lot of these guys, too.