Lightning in a Bottle is just one week away, making its Northern California debut with more more than 70 performers and DJs over three days, including Moby, Little Dragon, Phantogram and Amon Tobin.
The festivities get underway at San Antonio Recreation Area in Bradley, Calif., (about an hour and a half south of Monterey) Friday, May 23, with Moby, Baauer and San Francisco's own Claude Vonstroke headlining the festival's three main stages.
The party continues Saturday with Amon Tobin and Little Dragon before closing out Sunday with Phantogram, Beats Antique and the Gaslamp Killer. Luckily, most festival-goers will have one day to recharge on Memorial Day before getting back to the grind immediately after the festival.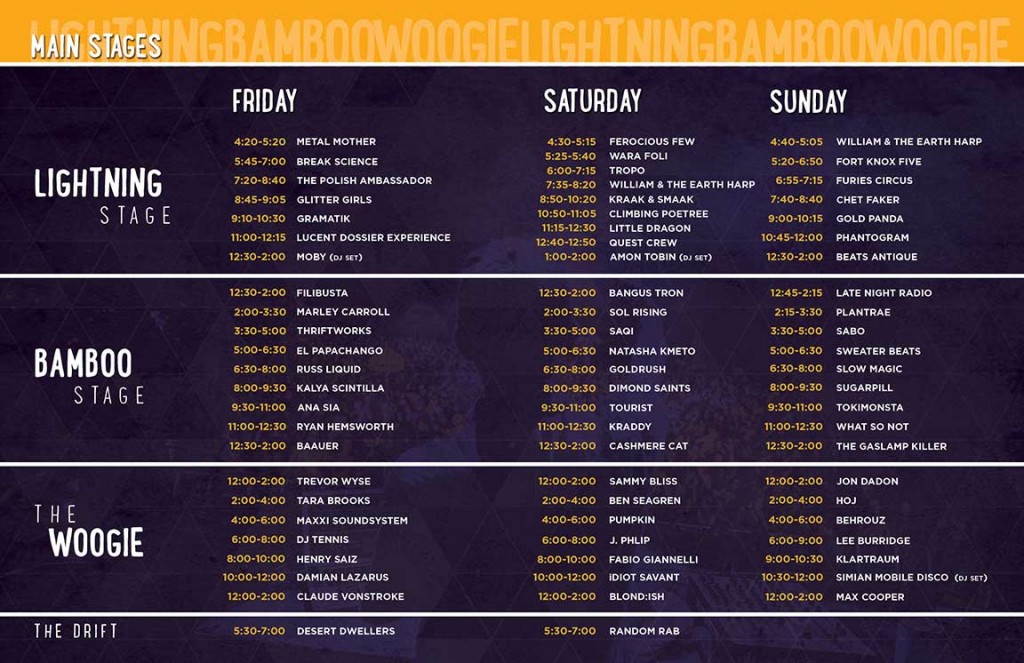 In addition to the three main stages, Silent Frisco will be on hand to keep the party going all night and the Grand Artique will feature more live music and variety acts. The festival also hosts the Lucent Temple of Consciousness with yoga, speakers and interactive exhibits for personal improvement for those looking to get realigned in the picturesque county park.
Full-weekend tickets with camping and shuttles form San Francisco are still available, but all other packages are sold out. Visit the festival website for more information and the complete schedule.
Photos from Lightning in a Bottle last year: