San Francisco Documentary Film Festival Announces Lineup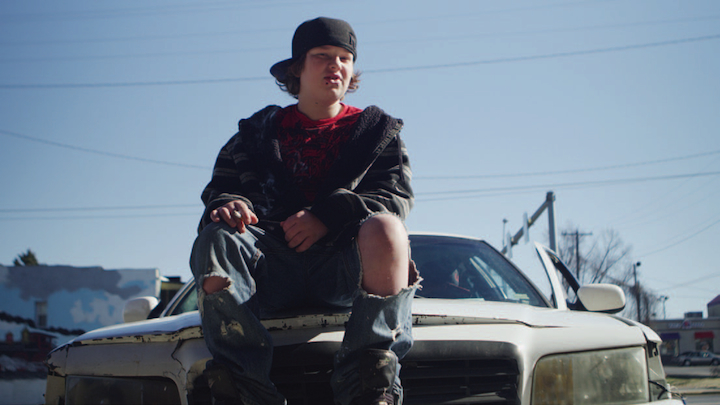 The San Francisco Documentary Film Festival is back for its 13 year on June 5 through June 19, 2014. Screenings will take place at San Francisco's Roxie Theatre and Brava Theatre, with Oakland School of the Arts' Marion E. Greene Black Box Theater debuting as the festival's newest venue. In addition to over 40 documentary films screening, the festival will also host a number of events and panels.
The festival gets things going with Opening Night on June 5 at the Brava Theater with Robert Greene's Actress. The film follows actress Brandy Burre, who left The Wire to start a family, as she attempts to re-enter the acting world only to find hurdles, both professionally and personally. Robert Greene will be in attendance for a post-film Q & A, with an opening night party following.
Robert Greene will also be accepting this year's Non-Fiction Vanguard Award for his contributions to documentary filmmaking. In addition to Actress, his earlier films Kati With An I and Fake It So Real will also be screened as part of a retrospective on June 7.
This year's centerpiece film is Brian Knappenberger's The Internet's Own Boy: The Story of Aaron Swartz. Swartz was a programming prodigy and information activist who tragically took his own life at 26 after becoming caught up in legal battles. Knappenberger will be in attendance at the June 12 showing at the Roxie Theatre.
Closing out the festival on June 19 at the Roxie is Rich Hill, Tracy Droz Tragos' document of the struggling town of Rich Hill, Missouri as they watch their community crumbling around them. The film recently won the Sundance Grand Jury Prize for Tragos and focuses on the lives of three boys in the town.
The festival will host a number of world premieres, including Astor Barber All-Stars, Back Issues: The Hustler Magazine Story, and Video Games: The Movie, and parties like a mass karaoke night dubbed Oh Snap! The '90s Sing-a-long Party. DocFest's 13th year promises to be a doozie.
For more information check out SF DocFest's official website.
Photo Credit: Rich Hill