Sudan Ahmeer Williams, the 24 year-old Richmond native known to most as Iamsu, has built a solid reputation as a leader among the Bay Area's new crop of talented young rappers.
With 10 acclaimed mixtapes over the past four years, he is finally set to release his long-awaited debut album, Sincerely Yours, on May 13. As a listening party for the album kicked off last night in San Francisco, I got a warm welcome from the rapper's longtime buddies including, Sage the Gemini, who's hit "Gas Pedal" has almost 48 million views on YouTube.
After putting in work on the complimentary burritos, I shuffled my way through the head nodding crowd of hipster girls, photographers and young media entrepreneurs.
At the end of the night, I left the throngs of supporters to the calm lounge in the back of the house to sit down with the man of the hour on a studded leather couch. After a hurried introduction, we got down to the pressing questions and I quickly learned that Su is a shining example of when keeping it real goes right.
Who are you? How'd you get started making music?
My name is Iamsu, I'm from Richmond, California. I'm a member of the Heartbreak Gang. I started making music when I was a teenager and it's been a passion of mine ever since.
You taught yourself how to play piano and drums. How did you transition from that to making beats?

My mom was always really supportive of my music. There's a piano in my grandma's house and I used to live in Louisiana when I was really young, she bought me a drum set then. From there I was always just playing around with melodies and rhythms and it just translated into me making beats when I went to youth radio.
Sincerely Yours, dropping May 13th, is your debut album?
Yes M'am.
How long have you been in the game before that?
I put out about 10 mixtapes before that.
Tell me about the title of the album and how it reflects what you're putting out there.

It's called Sincerely Yours because it's like an open letter I wrote to all the people that were gonna to listen to the album—the fans, the people that might hear me for the first time. Basically, I'm just speaking from my perspective of being in this thing for so long and finally getting my shot, the transitions I had to make, becoming a man and growing up. A lot of the songs don't really have a set format, it's just free flowing consciousness is what it is.
You talked about this album as a coming of age. Do you feel you are growing up?
Well, I'm 24. Once I turned 24 it just brought me to a place where I'm understanding a lot of things about myself more, how to deal with people better, and how to work on relationships better. I'm just trying to be an overall better person. I feel like I'm really becoming a man now and all these experiences are helping mold that.
Tell me about the album art. Is that you on the cover resurrecting?
It goes both ways. The cover is me and it represents rising and falling: rising to the occasion, falling in love with music. Falling out of love with my ex girlfriend, I wrote a song about her.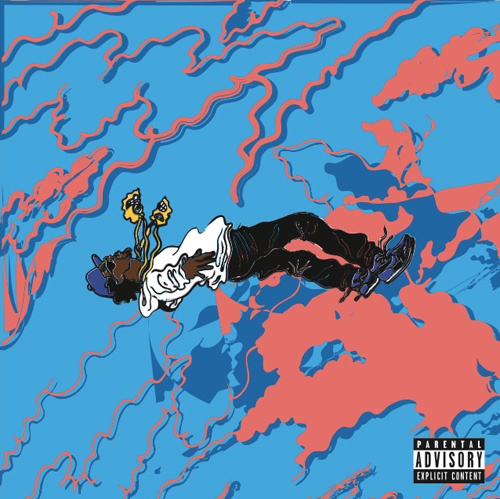 Can you tell me about the guy behind your artwork?
The man behind it, who conceptualized everything with me, his name is Slvstr—he's really talented and has a lot of big things coming up. He has worked with me on the past six projects I've put out. Another friend by the name of Jay Ant and David Ali, hooked us up.
How has your environment shaped the music?
My environment has shaped my career because where we come from there's a lot of different cultures, there's a lot of different types of people so that exposed me to a lot of different types of music. I feel like that's reflected in my music. The Bay Area just changed my whole perception, going out and coming back home, seeing how different it is from everywhere else.
How is the Bay Area different?
There's people from all over the world, it's a big melting pot. A lot of political activism, a lot free thinkers, creative people, that kind of breaks down all the limitations for making music.
On a different note… I heard you sold weed to 2 Chainz and that's how you became friends (laughs)?
Who told you that?!
I don't know. I heard it through the grapevine.
[laughs] That's not true! I don't sell weed! I met 2 Chainz when he hit me on twitter, then we exchanged info. You know I'm already a fan of his, so I was freaked out that he knew who I was. We just kept in contact, I fucked with him a couple times. That's just a real ass nigga right there. That's a big homie. I appreciate him.
How was it shooting a music video with him?
We shot it in my hometown Richmond, in front of my my best friend's house, my partner Kool John. That was big—we brought 2 Chainz out. That shit was huge. It was tight.
Can you tell me a bit about Kool John….
Kool John is my big bro. He took my shit serious and helped me push my music.
In the latest single for "Only That Real" you rap about taking a gamble. Have you taken a lot of risks to get to this point?
A lot of risks…
Do you feel you are getting the reward?
Fully. Man, I quit my job, I dropped out of school a few years ago—all for this pursuit. But the song is really about energy. I really wanted to say how insignificant certain things are, how money is insignificant. It's really about the people in life that you value. That's why I'm only focusing on the real shit. I'm not worried about money because I can make money back.
Have you had a moment when keeping it real went wrong?
Very wrong. You know, being in this industry, people do a lot of weird shit. I don't wanna do hella much about that one. That's when keeping it solid with someone that ain't solid goes all the way wrong.
Tell me about the Heartbreak Gang.
So its myself, P-Lo, Sage the Gemini, Skipper, CJ, Rossi, Jay Ant, Kool John, Dave Steezy—there's a lot of us, there's 15 of us.
So you guys operate like a little family?
We are family, definitely. We all grew up together. We're all from the same area.
Tell me about the Influence Tour you're embarking on….
I'm going on tour with Wiz Khalifa. I'm really excited about that.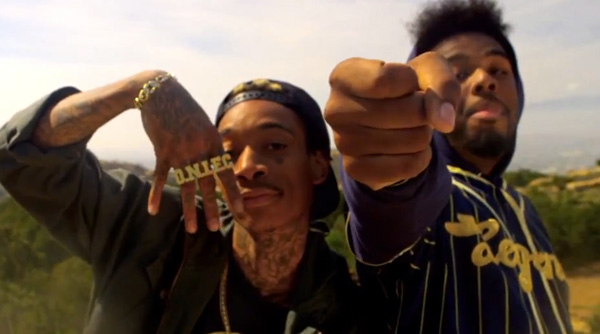 You guys go all the way back to your first mixtape?
It was my first mixtape that really got some attention—it was called $uzy 6 $peed. He looked out for me and did a song. Yeah, I been fuckin with him. That's my bro.
Tell me some of the artists you've collaborated with and who you'd like to collaborate with in the future….
So on the album I got 2 Chainz, I got Wiz, I got Berner, E-40, Too Short,  which was a dream come true being from out here. The collab I'd really to make happen would be with Pharrell and Snoop.
Nice! What's the one message you want to send out to the Bay Area?

Spread love and never be afraid to take risks with your art. That's what I'm about.
ALSO SEE: Photos from Iamsu and Sage the Gemini's Heart Break Halloween