Daily Lineup Announced for Napa's BottleRock Festvial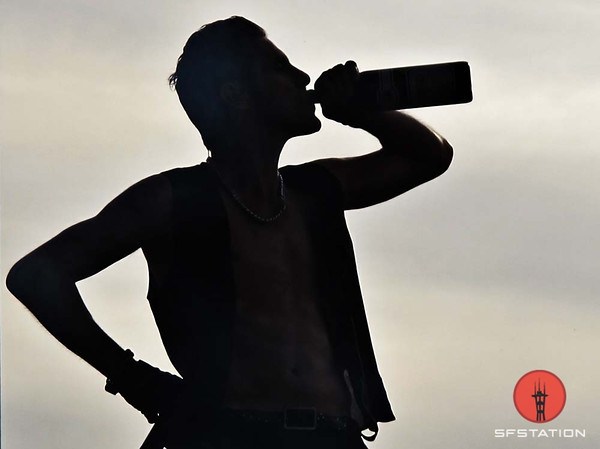 Organizers for BottleRock Napa Valley announced the daily lineup for the festival, headlined by The Cure, Outkast, TV on the Radio and Weezer.
A few more names were also added to the lineup, including Railroad Earth, Mayer Hawthorne, No Age and Noah Gunderson, and single-day tickets are available now for $149 per day. Three-day passes are going for $279.
Daily lineup:
Friday, May 30: The Cure, TV on the Radio, Sublime with Rome, Matisyahu, Railroad Earth, Mayer Hawthorne, Robert Delong, Third Eye Blind, Moon Taxi, Gin Blossoms, Empires, Hurray for the Riff Raff, Spin Doctors, Karl Denson's Tiny Universe, Miner, Ben Sollee
Saturday, May 31: Outkast, Weezer, Matt & Kim, Heart, De La Soul, No Age, Blues Traveler, Robert Earl Keen, Howie Day, Smash Mouth, Tea Leaf Green, Cracker, Moonalice
Sunday, June 1: Eric Church, The Fray, LL Cool J with DJ Z Trip, Black Angels, Keep Shelly in Athens, Barenaked Ladies, Deerhunter, Thee Oh Sees, Camper Van Beethoven, Jon Batiste and Stay Human, Noah Gundersen, James Otto, Delta Rae, Ed Kowalczyk, The Stone Foxes, Victory
Wine Lounge and VIP Lounge stage:
Friday, May 30: The Incubators, Major Powers and the Lo Fi Symphony, Crazy Famous, Irontom, Breakaway Patriot, Cosmos Percussion Orchestra, Thom Chacon, Anchor and the Bell, Trevor Lyon, Kristen Van Dyke & The Bunnies, Roem Baur
Saturday, May 31: Trebuchet, Kingsborough, Graveyard Boots, The Deadlies, Soft White Sixties, Thicker Than Thieves, Nancyjoy Evans & The Wholehearted, Fred Torphy, Autumn Sky, Jealous Zelig
Sunday, June 1: Ramblerz, Grass Child, Michael Thomason Band, The Bell Boys, The Sorry Lot, Mike Annuzzi, Pat Jordan Duo, Amber Snider
In addition to a full lineup of music, BottleRock follows Outside Lands festival's lead with some of Napa's best restaurants represented at the event, including Morimoto, Oenotri and Zuzu. More than 32 wineries will also also be pouring at the events.
Find more details on the official festival website.
Photos from last year: