G-Eazy Announces 'These Things Happen' Tour, New Single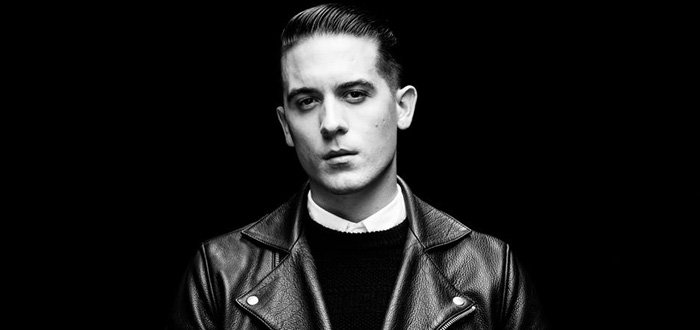 The "James Dean of Hip Hop," Gerald Earl Gillum aka G-Eazy, isn't sleeping on his rising success in the rap industry. The 24 year-old Oakland native announced a new North American tour shortly after releasing a cheeky video for his new single "Almost Famous," produced by Christoph Andersson.
The video, released this week, parodies the mainstream media circuit and shows a keen awareness to the superficial glare of the spotlight as Gillum continues to walk the tightrope between indie rap darling and commercial success story.
Since graduating college at Loyola in New Orleans two years ago, Gillum has been hard at work with a busy tour schedule, warming up the crowd for Lil Wayne, Snoop Dogg and A$AP Rocky, respectively. His headlining "These Things Happen" stops at the Fillmore on March 5, the same month his new album is scheduled to arrive. Tickets go on sale today HERE.
Tour Dates:
Feb. 21: Dallas, Texas – Tree's
Feb. 22: Houston, Texas – Warehouse Live Studio
Feb. 23: Austin, Texas – The Parish
Feb. 25: Albuquerque, N.M. – Sunshine
Feb. 26: Phoenix, Ariz. – Marquee
Feb. 27: Los Angeles, Calf. – Fonda
Feb. 28: Pomona, Calif. – Glasshouse
March 1: San Diego, Calif. – Soma
March 4: Santa Cruz, Calif. – Catalyst
march 5: San Francisco, Calif. – Fillmore
March 7: Seattle, Wash. – Showbox
March 8: Vancouver, Canada – Fortune
March 9: Portland, Ore. – Wonder Ballroom
March 11: Salt Lake City, Utah – In the Venue
March 12: Denver, Colo. – Ogden
March 13: Austin, Texas – SXSW
March 14: Austin, Texas – SXSW
March 15: Oxford, Ohio – Brick Street
March 16: Chicago, Ill. – Bottom Lounge
March 17: Grand Rapids, Mich. – Intersection
March 18: Cleveland, Ohio – House of Blues
March 19: Detroit, Mich. – Crofoot
March 20: Toronto, Canada – Mod Club
March 21: Montreal, Canada – Underworld
March 22: Boston, Mass. – Paradise
March 23: Burlington, Vt. – Higher Ground
March 26: Philadelphia, Penn. – TLA
March 27: New York, N.Y. – Irving Plaza
March 28: Springfield, Va. – Empire
March 29: Pittsburgh, Penn. – Altar Bar
March 30: Columbus, Ohio. – Newport Music Hall
March 31: Carrborro, N.C. – Cats Cradle
April 2: Orlando, Fla. – The Plaza
April 4: Atlanta, Ga. – Masquerade