Eat This: Five New Bay Area Restaurants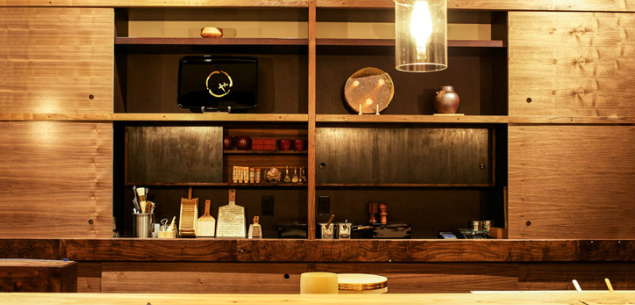 The end of the year means restaurants opening in droves around the Bay Area, and the end of October and early November has already seen its fair share. Here are five new spots that caught our eyes: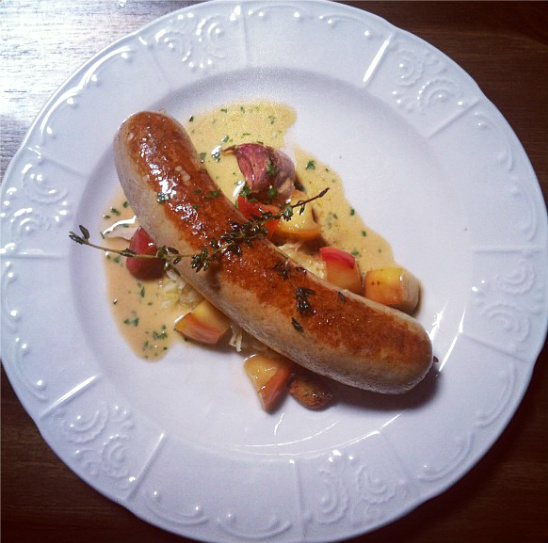 Box and Bells: This is the latest restaurant from James Syhabout, who has already had great success in his hometown of Oakland, with Michelin Star-rated Commis and the more casual Hawker Fare. For those who have visited Syhabout's other restaurants, it's hard to describe what to expect at Box and Bells—it's a fun menu created by Syhabout and Executive Chef Benjamin Coe, who worked previously at Commis. Expect plenty of smaller bites, from Bone Marrow to Blood Pudding Poutine, Spiced Lamb Leg Tartare and Country Ham of the Day. Bigger items are categorized as "Meats," and include a Box Burger, Roasted Half Chicken and Aged Prime Cote de Boeuf. The bar program is equally impressive, with some very inventive cocktails, including plenty of plays on classics. Box and Bells is located at 5912 College Avenue in Oakland.
Osmanthus: Osmanthus, also in Oakland's Rockridge neighborhood at the space formerly occupied by popular Burmese restaurant Nan Yang. The kitchen is run by Julia Klein, formerly of Terra in St. Helena. The menu is heavily slanted towards Chinese regional dishes, particularly Sichuan cuisine, with nods to Japanese and Southeast Asian flavors. Smaller plates include Chicken with Sichuan Peppercorns and Chili Oil, Ma Po Tofu and Short Ribs with Kabocha and 5 Spice; larger items are an Asian Cioppino and Double-Cut Pork Chop. A full bar includes craft cocktails with an Asian influence. Osmanthus is located at 6048 College Avenue in Oakland.
Maruya: For those looking for a more traditional sushi experience, the newest spot to visit in the Bay Area is in San Francisco's Mission District, with the recent opening of Maruya. Chef and owner Masaki Sasaki has a long history in San Francisco and said he his goal is to bring traditional Edomae sushi to San Francisco. The former Bar Bambino space is small, seating just over 20 guests, including nine at the sushi bar. The menu is also limited, with the options of Omakase (chef's choice) or Moriawase (a combination platter). We highly recommend trying to grab a seat at the sushi bar and get an up close look at the artistry of both Sasaki and Executive Chef Hidebumi Sueyoshi. Maruya is located at 2931 16th Street in San Francisco.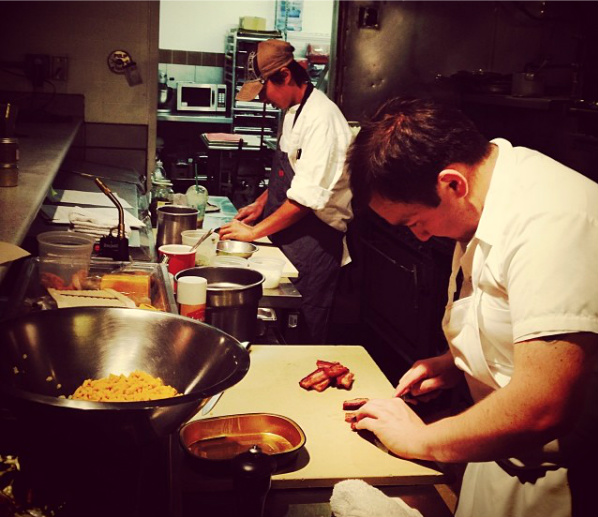 Stones Throw: Taking over the former Luella space, Stones Throw has opened this week in San Francisco's Russian Hill neighborhood. The modest menu has hints of classic American cuisine, with plenty of seasonality included with dishes like Dungeness Crab Salad, Salt-Roasted Beets and Chestnut Raviolo with Roasted Brussels Sprouts. With the team behind Fat Angel running the beer list, there is an impressive selection to choose from, both in large format and many hard-to-find beers as well. While you can find a few local brews, there are plenty with an international flavor, from Denmark to Belgium and Germany. The wine list is equally unique, with options by the glass and bottle from all around the globe. Stones Throw is located at 1896 Hyde Street in San Francisco.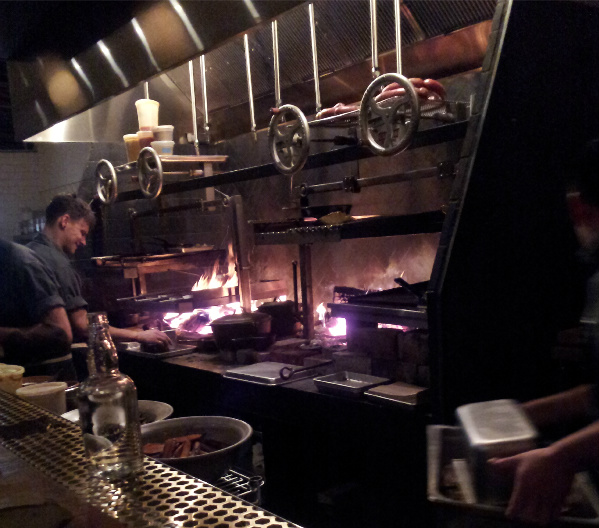 TBD: The team behind AQ continues the alphabet theme with their new, more casual offering, TBD. Just two doors down from AQ, the new concept focuses on open-fire grilling, smoking, rotisserie and hearth-baking methods. The 50-seat restaurant has a Grillworks grill and custom-built hearth, which are the exclusive means of cooking. Everything on the menu is determined by seasonable availability, with a focus on local products. Sections of the menu include: Raw, Smoked, Hearth and Embers, Grill, Plancha and Sweet, with prices ranging from $6 to $24 for each item. The veggies are can't miss items.  The wine and spirits program is extensive at TBD. There are more than 50 wines, many from smaller, progressive winemakers, including 10-15 by the glass. The beer program ranges from cans of PBR to local craft brews on draft. There are low-alcohol cocktails called "loopholes" and perhaps the most unique aspect is the extensive sherry program being offered. TBD is located at 1077 Mission Street in San Francisco.