Review: Treasure Island Festival Triumphs in Seventh Year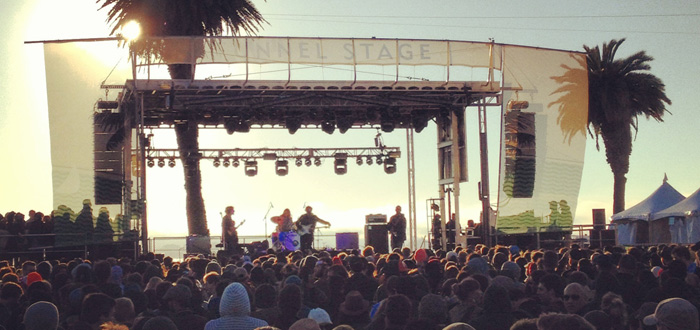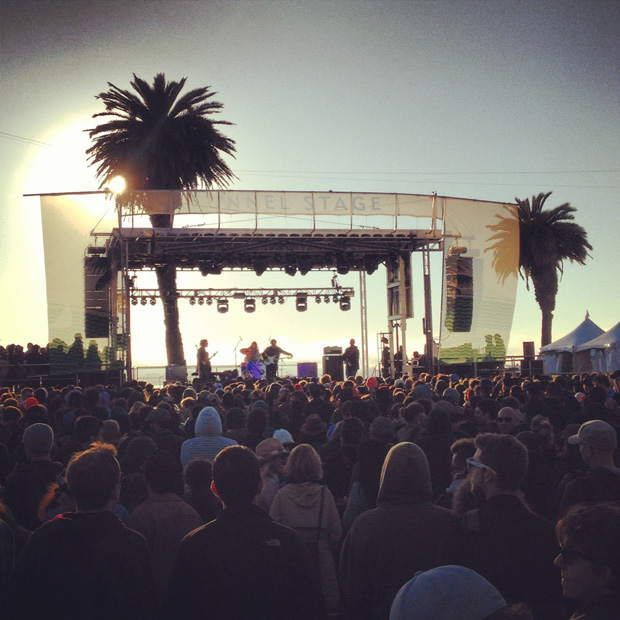 Despite weather that sometimes felt more like January than October and a BART strike that complicated access, Treasure Island Music Festival continued unscathed in its seventh year with a lineup featuring some of the most interesting acts touring today.
Thom Yorke called it "wet and cold like being the ocean" after his closing set with Atoms for Peace on Saturday and Japandroids compared the temperature Sunday night to shows the duo used to play at ski resorts in their native Canada, but that did little to change the festive, uniquely San Francisco island vibe.
PHOTOS: SF Station photo coverage from Treasure Island Music Festival
The festival peaked Saturday afternoon with electronic music acts Disclosure and Major Lazer stoking the capacity crowd. A surprise schedule change pushed a performance by Holy Ghost! later into the evening, but the Brooklyn band's synth dance party was the perfect fit as the sun settled behind San Francisco's skyline. A smack of giant illuminated jellyfish added a mystical element later in the night, dancing among the crowd to Phantogram as wisps of fog moved in from the bay.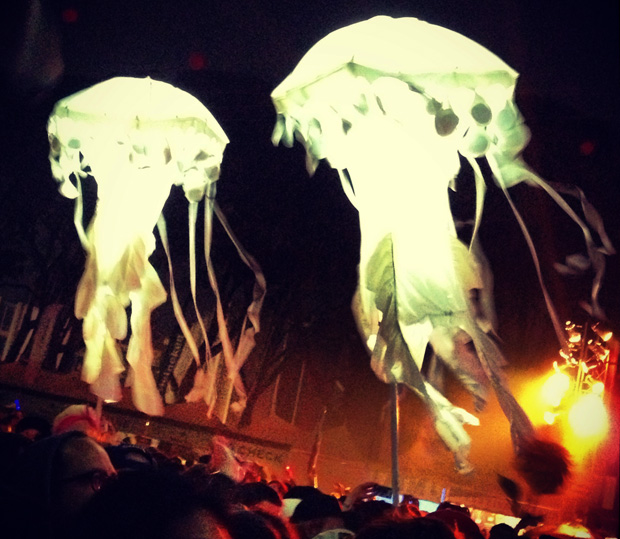 Thom Yorke and Flea, two of the first 90s rock icons, delivered on their cache of experience, headlining as Atoms for Peace. Subtle hints of their other bands Radiohead and Red Hot Chili Peppers, respectively, appeared through dense rhythms and complicated time signatures as Flea prowled the stage and Yorke sang and played guitar or danced with an egg shaker.
Staying true to form, the festival offered a more indie-friendly lineup Sunday with Palma Violets, Haim, Lord Huron and STRFKR among the acts taking the stage early in the day. Real Estate unveiled new songs and James Blake treated fans to the first show of his latest tour, while Japandroids announced their set would be their last performance in North America for a very long time.
Animal Collective (performing with inflatable psychedelic teeth above the stage) and Sleigh Bells rounded out the night before Beck closed out the show for the diehards holding out to catch every last minute of San Francisco's final outdoor music festival of the year.
What were your Treasure Island Festival moments? Share them in our comments section.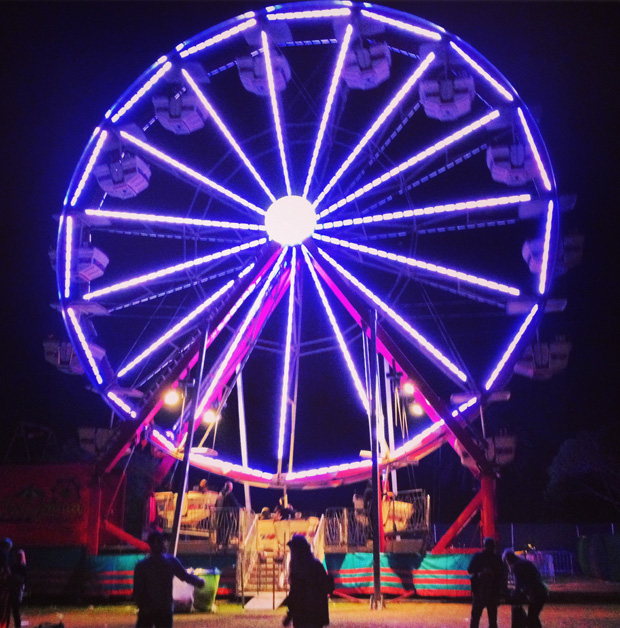 [Photos by Matt Crawford]