Noe Valley's Firefly Celebrates 20th Anniversary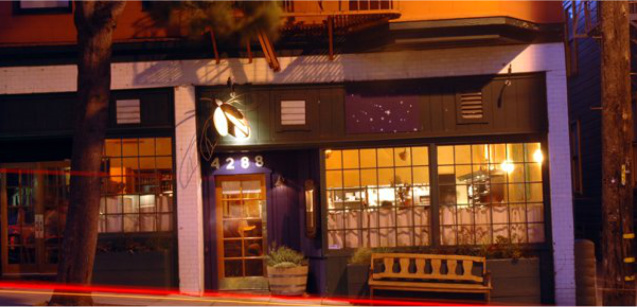 These days, when a restaurant stays open for 1-2 years in the Bay Area, it is often a significant achievement. But for 20 years – that's a true milestone.
That is the case with Firefly Restaurant, one of the true definitions of a neighborhood spot in San Francisco. "When Veva and I opened in 1993, we just wanted to get open and start up the restaurant. We were young, idealistic and confident. We maxed out our savings and credit cards and just went for it," said chef and owner Brad Levy. "In the beginning, we made things up as we went along. But we never compromised on the vision for Firefly."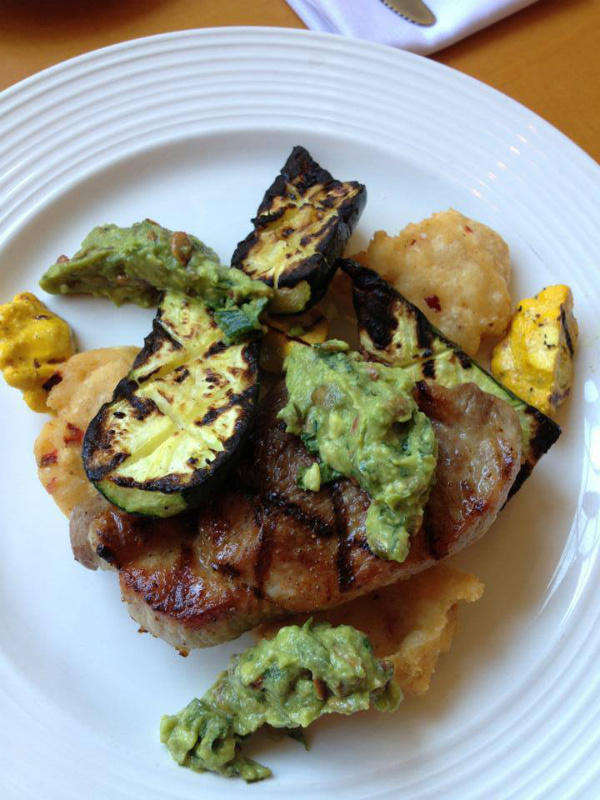 Levy said he and co-founder Veva Edelson never really thought about the future when they first opened the restaurant on 24th Street. After looking at several different neighborhoods, areas such as Bernal Heights and Glen Park, they settled on Noe Valley, at the site of what had been a very successful restaurant, La Roca. Although the chef there was doing some creative food, he was not the best businessman and the space had several things to overcome, from a lack of foot traffic to a small kitchen space. But despite some rough times early on in the process, Levy said he persevered. "I had one of the biggest turning points in my life. It was the day after our opening and I truly felt I had made the biggest mistake in my life," he said. "I was consumed by what went wrong and had thoughts of just giving up. But I turned that negative energy around and figured I had to learn how to fix things, rather than ponder what went wrong. I found my passion in the kitchen and when I look back, I'm so happy that I've devoted 20 years of my life to this place."
To hear Levy describe Firefly and to walk in the doors to sit down for dinner, it truly is as he says, a "very personal restaurant." There is a feeling of comfort and being at home, from the understated ambience to the food, with different influences from around the globe. Levy said the restaurant is constantly evolving and although they remain current, they have stayed true to their concept. "There is a real personal expression of caring and nurturing about it. And I think those personal sensibilities are understood by the people who came in," said Levy. "We have not been about chasing trends, which is I think the case of a lot of restaurants these days. They are run by business people more than chefs and because of that business plan, and constantly changing the identity of the restaurant, they are not meant for the long run. That's part of the reason Firefly is such an anomaly nowadays."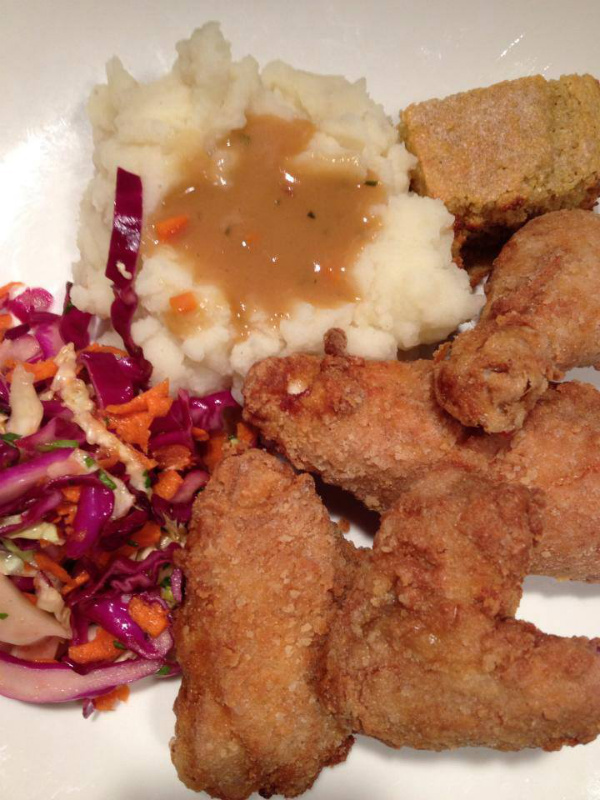 Part of the evolution for the restaurant has had Levy taking a bit of a step back from the daily operations, meaning he's spending more time with his family. He is not in the kitchen as much and said he has a great staff right now, and allows them to cook what they want to cook. "I would never force them to cook my food. I've always felt that chefs need to have a passion for what they are cooking. I think we've always wanted to cook food that is good, food that we cook for our families and truly, food that is not like other restaurants here."
He said he is at the point where he knows his staff can "run the restaurant by themselves," and said he loves where the restaurant is, in terms of staff, the team in the kitchen and the food and service they are providing to guests. But that wasn't always the case. "Back in the late 90's, I opened a second restaurant in Potrero Hill, that served breakfast and lunch and dinner on a nightly basis. I thought it could be a second great version of Firefly, simple foods with great ingredients," Levy said. "But I could never get the right chef in place to run the kitchen, so I ended up running back and forth between both spaces. There were days I would do breakfast and lunch service at North Star, than head over to Firefly for dinner service. I just began to lose touch with Firefly and saw that restaurant, that had such a personal feel to it, was quickly losing its identity without me there constantly. It just became too much to run both places, so we closed and I put my focus back on Firefly."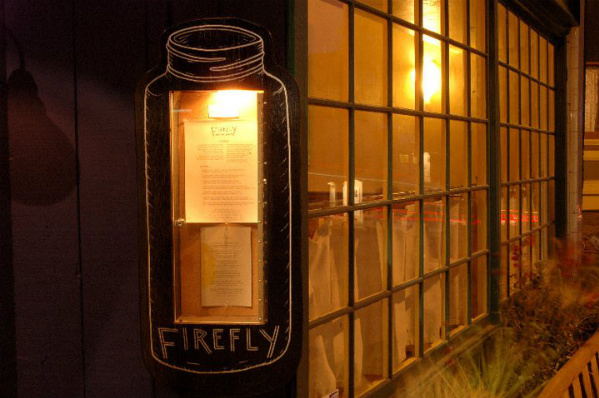 Levy was honest and forthright and said that if he was trying to start a restaurant today, he most likely would have failed. But his passion for what he has established still burns bright, just like the Firefly on the exterior of the restaurant. It is still a restaurant that is a personal expression of nurturing and caring, that is a collaborative effort and not about "making a profit," but rather providing a spot for good food, good company and service with a smile.
To show his appreciation for all the people that have walked through the door over the last 20 years, Firefly is holding a weeklong celebration of being in business for 20 years. The menu will feature some of the classic dishes cooked over the years. Levy is also asking longtime patrons to email stories about what Firefly has meant to them, with reservations being made through those stories for the actual 20th birthday dinner on November 3. That night will feature a greatest hits menu, with all the items at their original prices. The celebration takes place from Wednesday, October 30 through Tuesday, November 5, with plenty of familiar faces throughout the week.
It's hard to find places that one can call home, but that's exactly the niche Firefly and Brad Levy have carved out on a quiet corner of Noe Valley in San Francisco. Firefly is located at 4288 24th Street in San Francisco.
Photo Credit: Firefly, via Facebook