Join James Hetfield for Bay Area Screenings of 'Metallica Through The Never' Tomorrow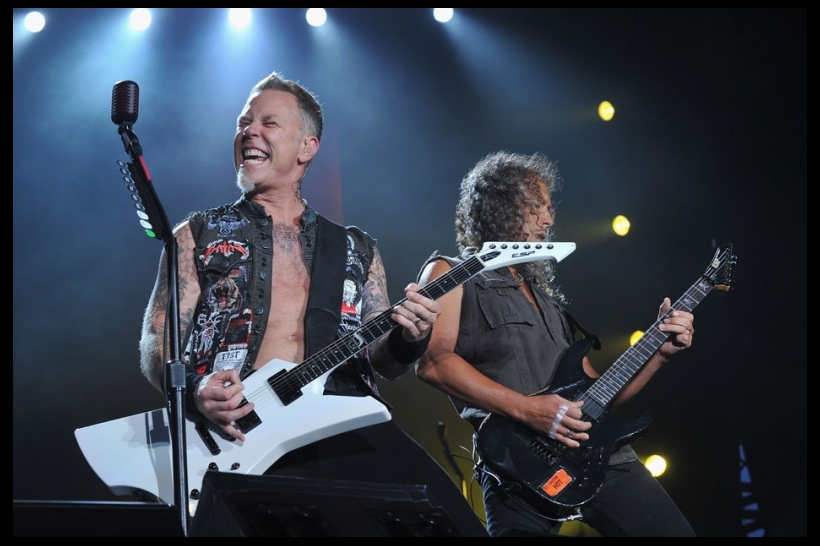 James Hetfield, frontman of legendary Bay Area band Metallica, will be in attendance at two IMAX 3D screenings of the band's new film Metallica Through The Never on Thursday, September 26. The film, which recently had it's Bay Area premiere at the Mill Valley Film Festival, is a narrative thriller/concert hybrid starring Dane DeHaan (The Place Beyond The Pines) as a roadie sent on an urgent mission during a Metallica show.
Hetfield will introduce the film at the 10pm showing at the AMC Metreon in San Francisco and the 12:15am (technically 9/27) showing at AMC Emeryville, both of which will feature in IMAX 3D. The rest of the band will be spread across the country introducing the film for those lucky fans.
Get tickets for the AMC Metreon screening here.