Eat Real Fest Highlights Oakland's Budding Food Scene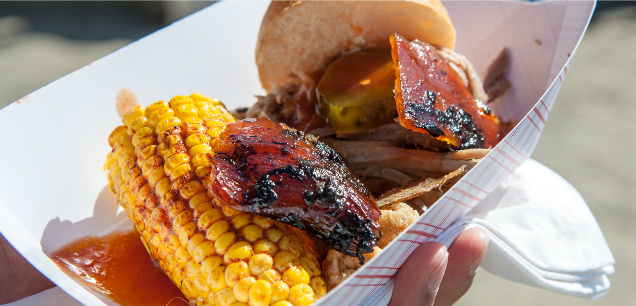 Oakland's food scene has grown by leaps and bounds over the last few years, a fact that is never more evident than at the Eat Real Festival, taking place at Jack London Square this weekend.
Marcy Coburn, Director of the Food Craft Institute and Eat Real Fest, said the event, now in its fifth year, is a celebration of community growth in Oakland.
"Eat Real Fest really brings food people together and is a true celebration of food makers in the Bay Area," Coburn said. "This is a collaboration of food makers, restaurants, vendors and a celebration of the tremendous growth in the community."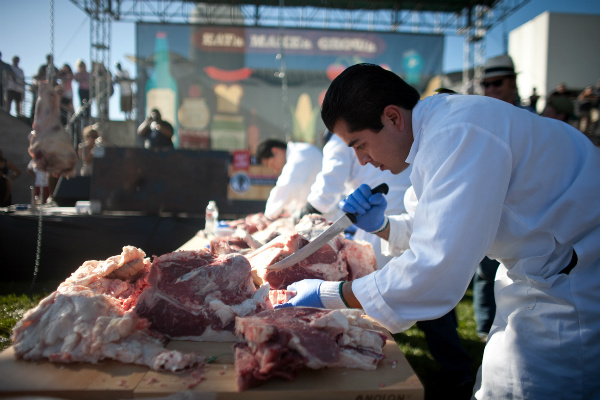 To say Eat Real Fest is just a food festival would be discrediting the whole event, it is part food festival, part block party and part state fair, with something for people of all ages. Yes, there is food and plenty of it.
Vendors, food trucks and restaurants are participating in the event, offering affordable options (for $5 or less) throughout the weekend. But the cool aspect of the festival is that there is so much more than just the food.
There is an educational portion with DIY activities and demos, from pickling to craft brewing, many focused and led by local small food artisans. Butchery has become a huge part of the event, and those in attendance will be able to get their fill each day, with a different competition taking place.
"The butchery competition is a favorite among many people. It's funny because the kids especially love it," Coburn said. "It is an educational event, showing off the craft of butchery, eating and using whole animals, teaching people about how not to waste product, where they can find them and how to prepare them."
To that part, Llano Seco Rancho has launched a weeklong celebration of offal in Oakland called "Offal Wonderful." Along with dishes served at restaurants like Hopscotch and FuseBox, there will be several offal-focused activities at the event itself.
The event kicks off on Friday with a brand new event, "Burgers, Bourbon and Beer," featuring a select group of street vendors in a showdown of global grilling, with burger riffs from around the world. There will also be an impressive lineup of craft beers and Four Roses Bourbon to go with the burgers.
The Jam Bar is also back, offering a chance to learn about some of the intricacies of mixology. There is also a beer shed and wine barn, as well and plenty of unique non-alcoholic beverages.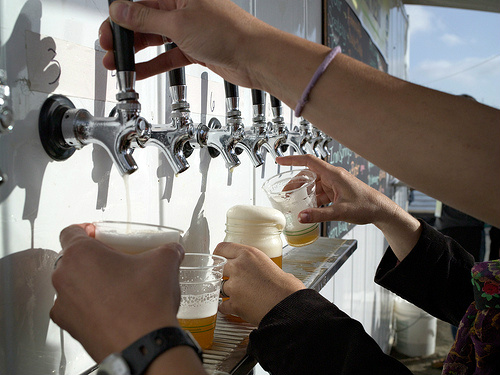 "We have always been very kid-friendly, but we have improved our Kid's Zone this year," Coburn said. "From SpongeBob SquarePants to a petting zoo and a number of different fun demos to engage kids at our Kid's Kitchen – we've made this event as family friendly and kid friendly as can be."
The Eat Real Festival serves as a fundraiser for the Food Craft Institute, which focuses on creating and improving the viability of small and medium-scale value-added food businesses across the country. With an accessible price point and focus on highlighting local businesses, Coburn said the event has helped put Oakland on the map for its ever-evolving food scene.
The Eat Real Fest takes place September 27-29, open 1:00-9:00pm on Friday, 10:30am-9:00pm on Saturday and 10:30am-5:00pm on Sunday at Jack London Square, with free admission for everyone.