New Video Captures Pop-Up Bernal Heights Piano Recital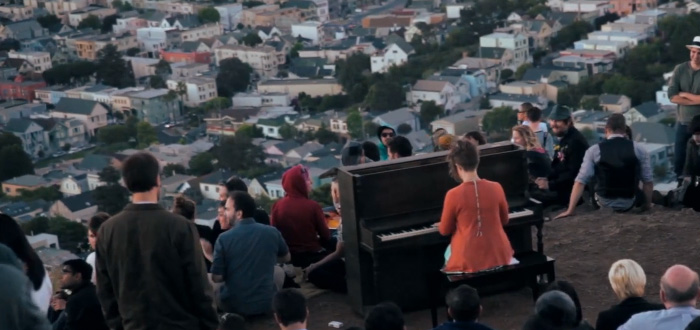 Piano Heights, a new video short by a team of San Francisco filmmakers, captures serendipitous and magical San Francisco at its finest.
The video released today by Bloom, a company founded by occasional SF Station photographer Darryl Kirchner, captures a piano recital atop Bernal Hill from earlier this summer. By chance, Kirchner found the piano on a visit to Bernal Hill (apparently, it was left by someone who needed to get it out of an office) and returned the next day to capture it on film. This is what he found:
Piano Heights from BLOOM on Vimeo.