Five Favorites From San Francisco Street Food Festival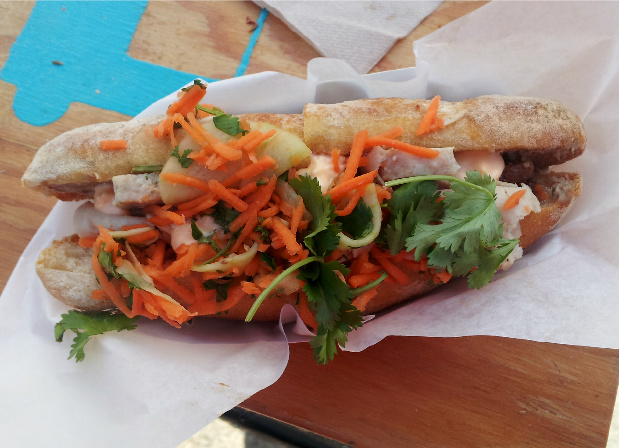 Organized by La Cocina, the San Francisco Street Food Festival and Night Market over the weekend was great showcase for many food entrepreneurs that might not be quite on the map yet. Sure, there are the established restaurants and food vendors that had long lines on Saturday, but it's also fun to talk to those just starting out, hear their stories and what got them into the food business. Here's some of our favorite bites from the street food festival on Saturday.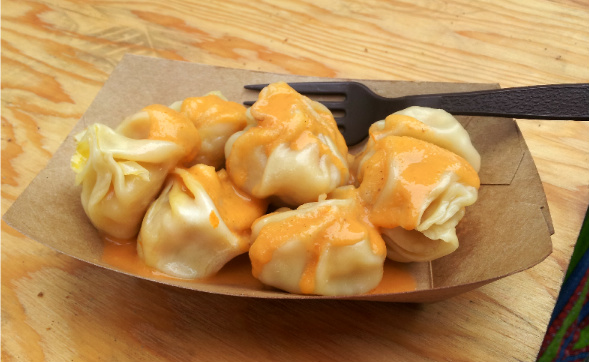 Momos from Bini's Kitchen
Our winner for best find— Bini's momos are really awesome dumplings, very similar to something you might find while eating dim sum. Although she does a lot of catering, Binita Pradhan is also selling these awesome treats at Off the Grid: Fort Mason on Friday nights.