Bacon and Beer Festival to Debut in San Francisco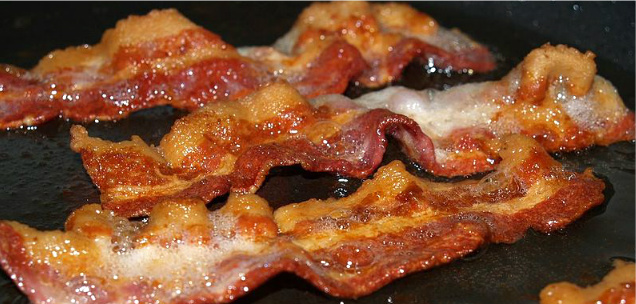 Bacon and beer, a match made in heaven for many, hogs the spotlight Sunday, August 25 as San Francisco plays host to its first-ever Bacon and Beer Festival.
The event, organized by Eat Boston and Bison Organic Beer, started in Boston four years ago and has now expanded to Denver (hosting its second event later this year) and San Francisco. "We were looking for a city on the West Coast and knew some people at Bison Organic Beer (based in Berkeley)," said festival founder Aaron Cohen. "We were chatting with them about it and it seemed like they would make a good fit. Plus, the Bay Area obviously has an amazing food and craft beer scene, so it was always on our list as a possibility."
"…the Bay Area obviously has an amazing food and craft beer scene" – Aaron Cohen
Cohen said those going to the event can expect the obvious—bacon and beer. "Each restaurant and brewery will have a station in the ballroom," he says. "Attendees can go table to table or dart across the room, crossing places off their list. Most of the breweries will bring two or three varieties of beer for sampling. In the past, we've had some wild bacon dishes, like bacon cotton candy, a bacon burger slider with quail egg and pork belly ramen. We're excited to see what Bay Area chefs and brewers have in store for San Francisco."
Bacon for the event will be provided by Zoe's Meats, a company based in Santa Rosa that provides cured-meat products to consumers and a number of Bay Area restaurants, with an emphasis on community and environmental awareness.
Along with the great food and beer expected at the event, it benefits a great cause, Sprouts Cooking Club, which works to connect kids and teens with local chefs and food. It also works with teenagers and young adults, offering a Bay Area branch of Jamie Oliver's In-Restaurant Apprenticeship program, which gets apprentices ready for a job in the restaurant industry.
Cohen said although the first year is usually the most challenging, he hopes to make the Bacon and Beer Festival an annual event in the Bay Area.
Participating Restaurants:
21st Amendment Brewery
Ace Wasabi's Rock-N-Roll Sushi
American Eatery/Prather Ranch Meat Co
Avedano's
Bacon Bacon
Bluestem Brasserie
Brass Knuckle
Farmer Brown
Haven
Hopscotch
Kettle Potato Chips
KRAVE Jerky
Memphis Minnie's
Nojo
Oenotri
Sauce
T-REX BBQ Restaurant & Bar
Tacolicous
The Blue Plate
The Fairmont San Francisco
The Girl & the Fig
The Whole Beast
Thirsty Bear
Tina Tamale
Zoe's Meats
Participating Brewers:
101 North Brewing Company
21st Amendment Brewery
Alaskan Brewing Co.
Ale Industries
Almanac Beer Co.
Anderson Valley Brewing Co.
Black Diamond Brewing Company
Bison Organic Beer
Calicraft Brewing Co.
Drake's Brewing
Green Flash Brewing Co.
Half Moon Bay Brewing
Highwater Brewing
Iron Springs Pub & Brewery
Lagunitas Brewing Co.
Knee Deep Brewing
Pacific Brewing Laboratories
Peak Organic Beer
Pine Street Brewery
Sierra Nevada Brewing Co.
Shmaltz Brewing Co.
Speakeasy Ales and Lagers
Stone Brewing Co.
ThirstyBear Brewing Co.
Tioga Sequoia
Uncommon Brewers
Photo Credit: Cyclone Bill via Wikimedia Commons
View some of the participating Brewers