Video: Stephen Colbert On KTVU Asiana Crash Mistake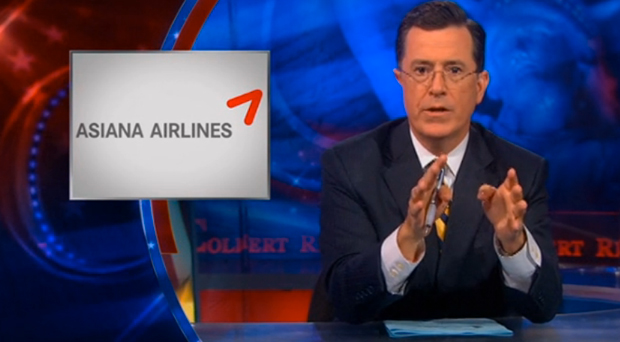 It was bound to happen. After returning from vacation on Monday, Stephen Colbert weighed in on KTVU's controversial mistake, reporting racist names for the crew on the Asiana flight that crashed at SFO.
"Obviously, that was a major fuk up," he said after offering his deepest sympathies to those affected by the crash and airing the offending clip. Watch the bit here:
It's no laughing matter for Asiana, which confirmed that it is suing the Oakland-based news station for damaging its reputation.