Coachella Announces 2014 Festival Dates, Advance Ticket Sale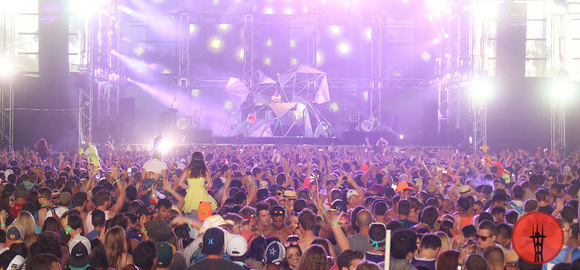 Organizers for the Coachella Valley Music and Arts Festival announced 2014 dates for both weekends and advance ticket sales beginning on Friday May 24 at 10am.
The first weekend takes place April 11-13 in 2014 while weekend two occurs April 18-20.
After a dusty yet successful 2013 edition of the Coachella Valley Music and Arts Festival, organizers posted a photo of "Helix Poeticus" Coachella Snail to their website and social media networks with the caption, "Monday, May 20 10 a.m. PDT."
There were rumors that festival promoter Goldenvoice would make substantial changes after reaching an agreement with the city of Indio to keep the annual event in the California desert through 2030. As part of this agreement, promoters are permitted to hold two additional large-scale event in the city. Details on these potential events have not yet been released.
PHOTOS: Images from Coachella 2013, Friday, Saturday and Sunday.
.