Neighborgram: Chris Messina, Inventor of Twitter Hashtag
Chris Messina is a designer for Google+ living in San Francisco who has been credited with introducing the hashtag to Twitter.
He's an open web advocate, likes to drink Green Ecstasy green tea and is soo the mayor at Mission Comics. We caught up with him to discuss the tech scene in SF, what he likes most about his hood and what brought him to the city in the first place.
Name: Chris Messina
Handle: @chris
Neighborhood: Noe Valley
What do you like about your hood? It's an excellent location situated between Hipsternation and Cityville Suburbia. Everything's more or less in walking distance, and my view of Sutro Tower is amazing.
For Work: UX designer on Google+
For Fun: Internet rabble-rouser.
What brought you to San Francisco?
I moved here from Pittsburgh in 2004 after graduating from university with a degree in communication design. People kept telling me to go west, that there were more people out there "like me" (whatever that means). So I did, and it was like coming home.
Where would you have your last meal on Earth?
Tough one. If I were landlocked in San Francisco, I'd say the seitan jook at Samovar, with their Green Ecstasy Japanese green tea.
Name a cool place to take an out-of-towner:
Sutro Baths, there's such a great and unusual history to the place. It really connects with San Francisco's more hedonistic days.
Favorite SF Establishment?
Probably Mission Comics. I'm totally the mayor there. Before that, I went to Isotope Comics and, man, I swear James Sime (the owner) is a comic hero in search of a comic book.
Any cool Instagram feeds your following now?
@karlthefog—that dude doesn't mess around. Also, @colerise deserves a shout out since he not only designed the Instagram logo and a few filters, but takes amazing photos, too (including my engagement shots on Angel Island)!
What is SF's Best Kept Secret?
Brunch at Beretta, but don't tell anyone.
What do you love about the tech scene in SF?
It's a really vibrant, optimistic scene. You get the opportunists and the greedy every now and then, but they usually get weeded out because unless you're a true geek, you won't be able to stand the kind of passion people display for their work and ideas. It's also really open and inclusive, though it's gotten a little tighter in the last 5 years.
What do you love/hate about SF? Any good stories?
I love the climate and the natural environment. I love it's irreverence and enthusiasm. It has incredible cocktail bars, but I hate how everything seems to close at 9pm.
Favorite SF Event:
It's less an event and more the set of moments created by the parklets that have been installed in recent years. It's just so great to have these public spaces carved out of the paved landscape. They create slow, intimate "events" that really change the feeling of the city.
Looking forward to anything in the next few months?
The road trip @brynn and I have planned to Portland over July 4th weekend. We traveled all over the world last year, and this time we're staying local on the West Coast. It'll also be our first Burning Man (shocking, I know) in August!
Finish this sentence… SF is where I came alive.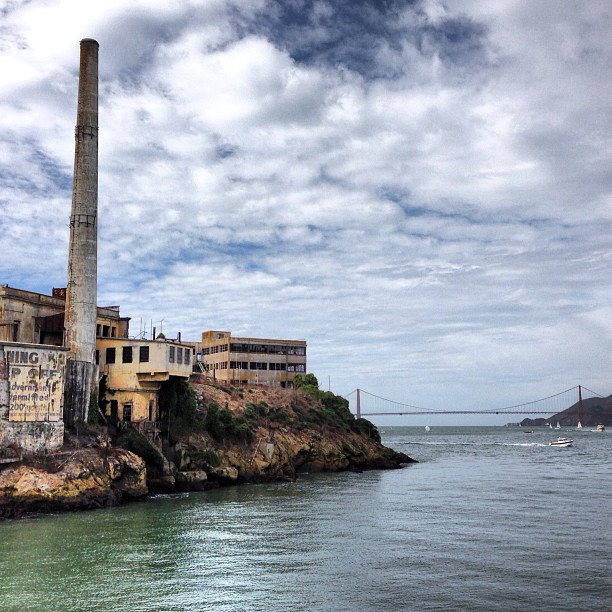 Neighborgram is a new feature that highlights awesome local Instagram feeds. Got tips? Hit us up @sfstation @shainatsan