Almanac Beer Pairing Dinner On Tap For SF Beer Week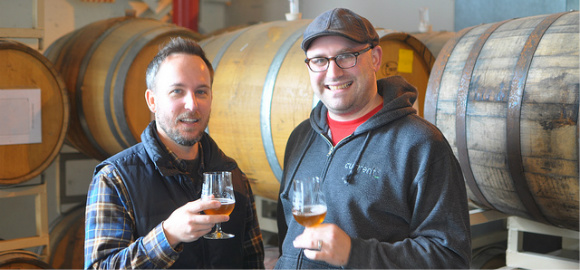 Almanac Beer founders Jesse Friedman and Damian Fagan collaborated to found Almanac Beer Company in 2010, meeting at a home brew club. Their passion has led to the pair developing their own niche in the Bay Area's ever-growing craft beer scene.
Leading up to SF Beer Week 2013, Friedman said he's very proud that Almanac is about "very personal beers," pulling inspiration from different places. "The industry is great in San Francisco. It's a nice fraternity where instead of competing against each other, we're all working towards the same cause – to get the word out about craft brewing," Friedman said. "Our industry is certainly growing but people have to remember that it's still only a small portion of the overall beer market. Giving people plenty of different options and being able to discuss craft brewing with them at events like Beer Week just opens up their minds to different things."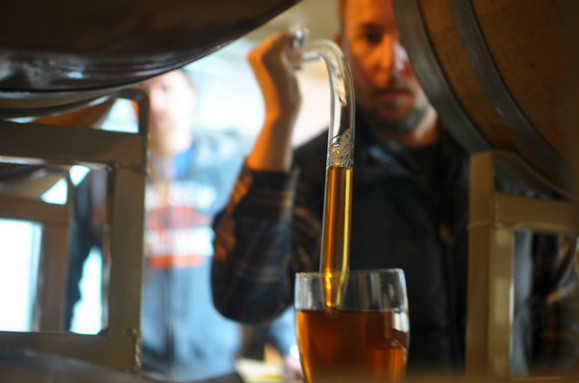 Friedman said SF Beer Week offers something for everyone, with such a different variety of events, all at different price points. Almanac will be part of the Opening Celebration on Friday, February 8, will join Portland's Upright Brewing for a Belgian beer hall party on February 11 at Starbelly, a Brewmaster's Dinner with Chef Thomas McNaughton at Central Kitchen on February 13 and a Butchers and Beer event with 4505 Meats and Ryan Farr at St. Gregory's in Potrero Hill on February 15. Almanac is also partnering with Dynamo Donuts and Humphry Slocombe for what's sure to be some tasty treats.
Although he knows the growth of craft beer in the Bay Area has been a slow and tough ride, Friedman said he's pleased about all the different restaurants and bars that are featuring great beer lists – places like City Beer Store and Beer Revolution in Oakland and restaurants like Hops & Hominy, Boxing Room, and St. Vincent among others in San Francisco.
Previous Coverage: 10 Days, 10 Beer Week Events
Check out the entire SF Beer Week schedule here.
Photo Credit: Almanac Beer