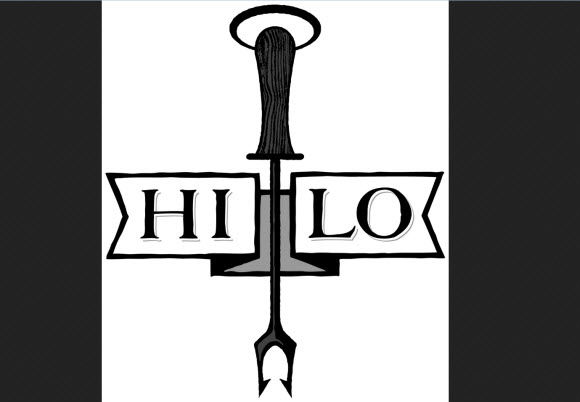 The highly anticipated grand opening of Hi Lo is finally, officially coming: Monday, February 4 in the Mission.
Hi Lo is the newest establishment in the Scott Youkilis trifecta: he also owns Maverick and Hog & Rocks in the same neighborhood. Hi Lo is a Northern California-style barbeque joint that will be headed by Executive Chef Ryan Ostler.
So what exactly is Northern California-style barbeque?  Though not one of the categories on any Food Network barbeque competition, it is best described as a lighter version of Texas barbeque, and will of course use locally sourced ingredients, as is customary in NorCal. The name Hi Lo refers to the high heat of the grill and the low heat of the smoker; a cherry red smoker and wood-fired open grilled were custom built for Hi Lo.
Chef Ostler, who was raised in the barbeque heartland of America (central Texas), sees Hi Lo as an opportunity to step outside the charcoal grill and focus on high-quality, local and sustainable ingredients. The menu will include all of the traditional meat offerings a true barbeque lover craves—smoked and sake braised pork belly, beef brisket and hard cider brined pork loin—but will incorporate very "Northern California" items too: warm dino kale and sweet potato salad, confit sunchokes and smoked fish.
To round out the menu, Hi Lo will offer a full cocktail menu that is sure to land the restaurant on any top SF drinks list.  Check out the Hi Lo Buck, made with bourbon, lime, ginger beer and bitters, or the 19th Street Paloma with tequila, grapefruit, lime, agave nectar, soda and mescal.
Hi Lo comes to San Francisco on Monday, February 4 and will be open seven days a week from 11:30 a.m. until 10:00 p.m.
Hi Lo
3416 19th Street, San Francisco
Image courtesy of Ryan Robles