Absinthe Celebrates 15 Years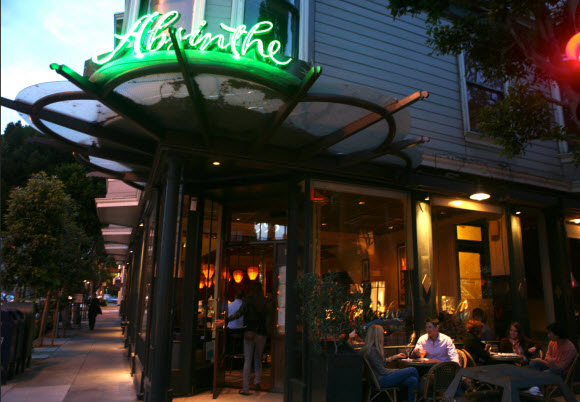 Happy birthday, Absinthe! To celebrate its 15th anniversary in Hayes Valley, the restaurant is taking it old school with classic selections from its 1998 menus, and an extra-special birthday cake.
Now through January 20, Chef Adam Keough will be serivng bouillabaisse, made with monkfish, bass, mussels, shrimp, Dungeness crab and local squid ($30). From January 22 through February 3, visit for Le Cassoulet d'Absinthe: duck confit, pork shoulder, sausage and French lingot blanc beans ($28), as well as birthday cake made with milk chocolate mousse, pressed coconut and candied pecans.
These items will be available alongside the regular menu. To celebrate, a selection of 1998 wines will be available by the glass or bottle, including Huët Vouvray Sec 'Clos du Bourg,' Christoffel Riesling Spätlese 'Erben Ürziger Würzgarten,' and Melka Cabernet Sauvignon 'Métisse'.
398 Hayes Street, San Francisco
Photo credit: Ana Homonnay Photography