SF Independent Film Festival Announces 2013 Lineup
The SF Independent Film Fest has announced the lineup for it's 15th year and will be celebrating with a ¡Fiesta Quinceañera! running from February 7 through the 21.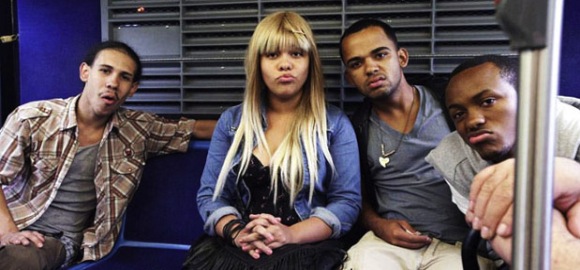 Sticking to the quinceañera theme, this year's festival is full of coming-of-age stories with films screening at the Brava Theatre, Roxie Theatre and Vortex Room in San Francisco. The IndieFest, as it's affectionately known, is a forward thinking film festival showcasing the present and future of independent filmmaking. That doesn't mean there aren't some famous names gracing the schedule. Officially kicking off the festival is Michel Gondry's The We and The I. The fantastical, breathtakingly visual director behind Eternal Sunshine of The Spotless Mind and Science of Sleep, among others, tells the tale of a group of teenagers riding the bus on their last day of school. The teenage, life altering vibe continues with other films like I Declare War and Funeral Kings as well as this year's shorts program Innocence Bursting.
However, there's more than just films about coming into adulthood as the festival culminates in a film about struggling with already being there. Joe Swanberg, considered a creator of the mumblecore movement, closes out the festival with All the Light in the Sky featuring Jane Adams (Eternal Sunshine of the Spotless Mind, Hung) as an actress struggling with her entry into middle age. This year's festival will also offer more than the rumination on life crises, with the addition of The Ghastly Love of Johnny X, a surreal sci-fi B movie complete with musical numbers and this year's centerpiece about violence and vengeance, Days of Grace, from Mexico. And for those looking to stay active, check out the tenth annual Big Lebowski Party, featuring mini bowling, white russians and a 35mm midnight screening of the film at The Roxie. There's also the popular Roller Disco Costume Party on February 15, free with any IndieFest ticket stub.
Always a highlight of the year, IndieFest is a celebration of independent cinema of the past, present and future. It's also one hell of a good time and a chance to get off the couch and into a theatre seat.
For more information on screenings and events, as well as tickets visit the festival's official site here.