V-Nasty and Kreayshawn Beef on Twitter
The White Girl Mob – once consisting of Kreayshawn, V-Nasty and Lil' Debbie – has seen its share of controversy over the past two years as critics doubted their musical abilities and sales reports have come up slim. This time though we're seeing a battle of words between members V-Nasty and Kreayshawn which transpired on Twitter during the day on Sunday.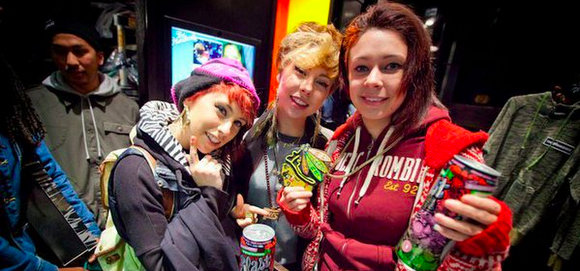 Photo by The Hundreds
V-Nasty first posted regarding Kreayshawn's fakeness and referenced her Mob sister without going into any more detail on the start of the fight.

V-Nasty then continues to reference fakeness, suggesting Kreayshawn doesn't write her own lyrics.

Reading this group of Tweets in order from the bottom explains a bit more – V-Nasty is sticking up for Lil' Debbie after Kreayshawn was talking about Debbie.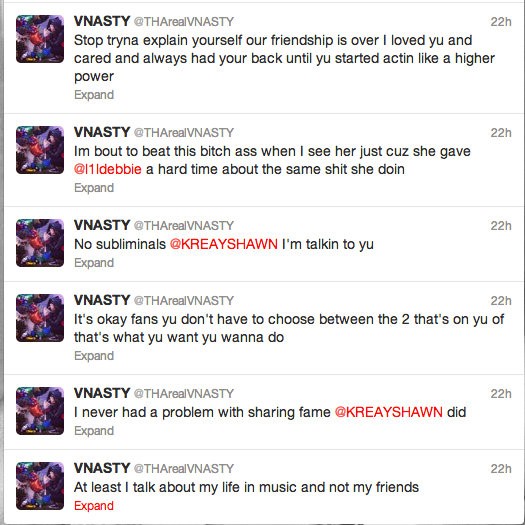 Kreayshawn responds for the first and only time to V-Nasty's wall of words, maintaining a positive tone.

Now we learn that the fight is possibly over Kreayshawn hating on Lil' Debbie's video.

Who will end up with the White Girl Mob aka WGM title when White Girl Mob ceases to exist?

And the anger continues with some possibly physical threats.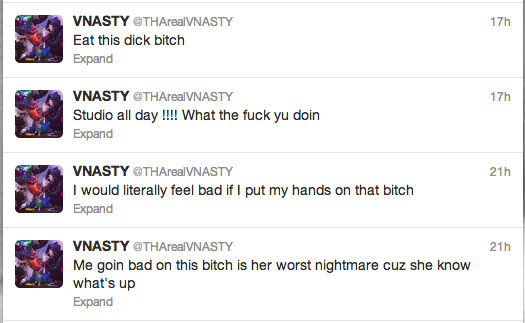 And it goes on.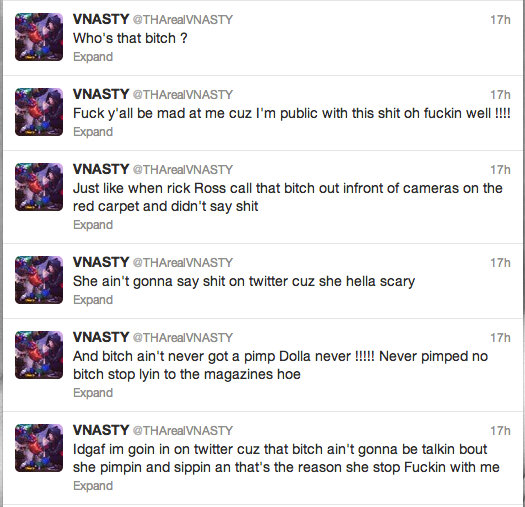 The last of V-Nasty's rage.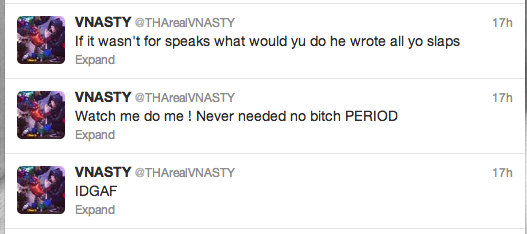 Who's side are you on? V-Nasty and Lil' Debbie or Kreayshawn? Or are you hoping for peace to be restored to the White Girl Mob and for them to reign again?