App of the Week: Voice Park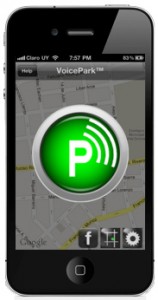 Parking in San Francisco is notoriously competitive. If you're looking for a considerable edge in the race for a space, there is a new app in town called Voice Park.
Voice Park is the "most hands-free parking management system" according to their website. When you use the app, a voice guides you, turn-by-turn, to the nearest available parking spot using real time info refreshed every 8 seconds.
Currently, the app is only available and usable for iPhone users in San Francisco. The team behind the mobile app says that an Android version will be released later in the year. Subsequent versions suggest adding all unmetered spots in San Francisco, as well as more cities.
Downloading the app is free in the App Store, but won't be for long.