An App with Personalized Recommendations – Introducing Jybe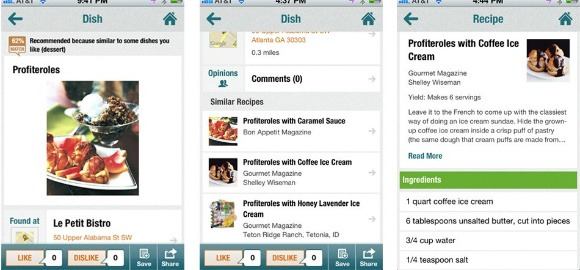 Looking for a restaurant close-by? Or how about that new movie or book that was just released? Well, an app is here to help out, catering to a user's personalized recommendations.
Jybe's new iPhone app allows users to set their preferences based on several categories – in terms of restaurants, it could be what type of food they like; for books, it specifies certain categories/authors and same goes for movies. Getting a chance to speak to founders Arnab Bhattacharjee and Tim Converse, both veterans of the search engine industry in Silicon Valley, they wanted to make the app user-friendly and without having to search through a myriad of options.
"The challenge currently lies in helping consumers find things they like without making them do all the work. Our team has figured out a way to scour the web and cut out the noise to deliver fine-tuned recommendations in one addictive app. Now, consumers won't spend time making timely and needless decisions and instead can use their precious hours doing what they enjoy," said Bhattacharjee.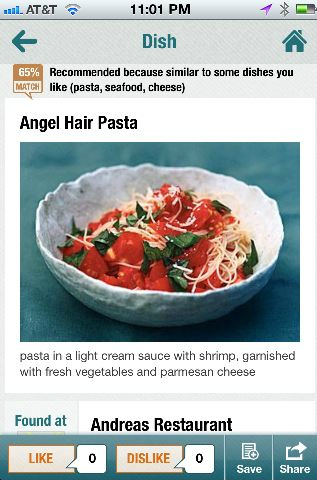 In demonstrating the app, Converse showed me exactly how easy things are. "Each user sets up a profile. Let's take the restaurant category for example. You're taken to a page that just simply allows you to with a click, like a certain types of food or a particular dish. Those preferences will be saved and the app will provide a much more personal list of recommendations based on what you have chosen," he said.
The app also acts as a bit of a social media hub. It allows users to connect with their friends and see what they like and dislike. It also matches a user's profile with other users who have similar interests or "influencers" – those who are deemed influential in a particular category or geographic area.
Users can follow others using the app and get feedback on dishes, books, movies and restaurants. But Jybe also takes things a step further, offering menus for popular dishes, the ability to rate and review a restaurant, show movie times at local theaters or what might be available on Netflix, the ability to purchase show tickets or even purchasing a book directly through Jybe.
"We're also looking to eventually expand into other entertainment options – whether it's shows and plays, musicals, concerts, tourist attractions," said Bhattacharjee. "We want to make the user experience fun, uncomplicated, fast and seamless."
The app can be downloaded at the Apple App Store and is free. It is compatible with the iPhone, iPod Touch and iPad.
Photo Credit: Jybe