The Railroad Revival Tour Brings Willie Nelson & More to Oakland
A celebration of the American tradition of railroads and the music and art that emerged from the camaraderie of traveling across the country by train, the Railroad Revival Tour has announced the dates and lineup of its second annual tour. On October 28th, the tour hits Oakland at Middle Harbor Shoreline Park.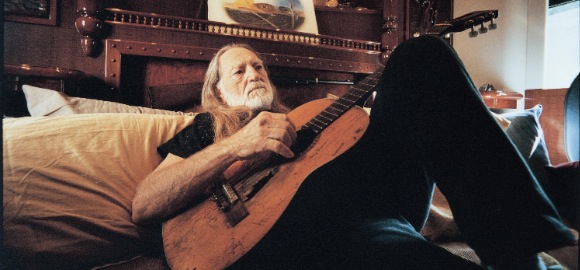 This year, Willie Nelson, Band of Horses, Jamey Johnson, and John Reilly & Friends will travel to seven different locations aboard a train of 16 vintage 1940's railcars. The setting and aura of the Railroad Revival is a big part of the concert experience. Each show on the tour is created in a way akin to traveling shows of the past; the train parks, and the crew sets up open air, pop-up venues that echo grassroots jam sessions and celebrate the landscape of each location.
READ MORE: A review of the 2011 tour with Mumford & Sons, Edward Sharpe & The Magnetic Zeros, and Old Crow Medicine Show
With a lineup including country music legend Willie Nelson, modern Southern-tinged alternative rock outfit Band of Horses, Grammy Award winner Jamey Johnson, and renowned funny man, actor, and folk musician John Reilly, the Railroad Revival Tour promises a satisfying, down home gathering of music.