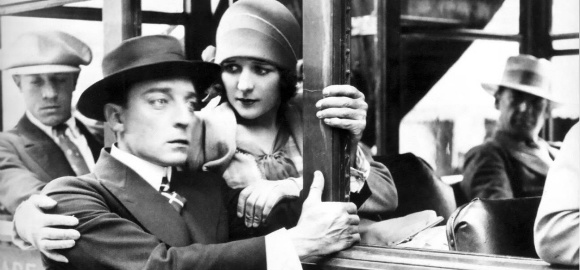 The Bay Area is filled with things to do, whether it's special events or just hanging outdoors somewhere. Starting this week, we'll highlight five things to do with your weekends, some on Fridays to get that weekend started a little early.
San Francisco Silent Film Festival (Thurs-Sun): The largest silent film festival in the country starts up in San Francisco at the Castro Theatre on Thursday and events run through Sunday. Films and educational panels are put on each year by the non-profit, all to raise awareness about the power and beauty of silent film. The Castro Theatre is located at 429 Castro Street.
Bastille Day Alley Party (Friday): Celebrate Bastille Day in style with this party put on by Vintage415 and Taverna Aventine. Music in the alley (Hotaling Street) and downstairs, drink specials, a champagne bar and food trucks. Entry is free but bring money for food and drinks. This is one of many Bastille Day events taking place this weekend. Taverna Aventine is located at 582 Washington Street.
Breastfest Beer Festival (Saturday): Drink beer for a great cause on Saturday (3-7 pm) at the Fort Mason Center for the Breastfest Beer Festival. 50-60 breweries will be serving up the drinks to go along with food, music and a raffle, all to benefit low-income women with breast cancer. Tickets are $45 in advance, $55 at the door.
Peruvian Festival (Sunday): Celebrate all that is Peru with this all-day festival (11:00 am – 9:00 pm) at Fort Mason Center. Music, games and plenty of entertainment for kids as well. A number of Bay Area restaurants will also be presenting wonderful Peruvian bites. Tickets are $23.50, children 11 and under are free.
Stern Grove Festival: What better way to wind down the weekend than with some live music at a beautiful outdoor venue. This week's concert in Stern Grove features Indian-British producer, DJ and multi-instrumentalist Nitin Sawhney and eclectic singer-songwriter Meshell Ndegeocello. The show starts at 2:00 p.m. and is free, although it usually fills up pretty quick. Stern Grove is located at 19th Avenue and Sloat Boulevard.
Photo Credit: San Francisco Silent Film Festival