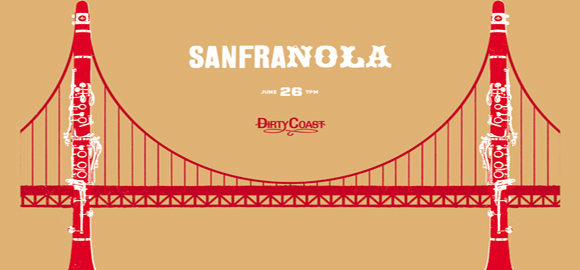 New Orleans arrives in San Francisco for one special night. You'll be able to experience all the trappings of the famous southern city including a brass band, jambalaya and down home hospitality.
Dubbed as a "celebration of the commonalities, connections, and culture of New Orleans and San Francisco" the event is a way for entrepreneurs and other creative types to learn about opportunities to grow in New Orleans. It's also a chance for people who are from New Orleans or love/are fascinated by the city to have some good (and free!) food and listen to great music.
The Lagniappe Brass Band, "an established brass band in New Orleans, Louisiana dedicated to bringing out the funkiest brass music to the dancing masses" will be taking the stage along with DJ Brice Nice at Public Works and the jambalaya will be provided (while it lasts) by the aptly named "Jambalaya Girl".
Sounds like a good time.
Details:
San FraNOLA
Tuesday, June 26, 7pm
Public Works, 161 Erie Street @ Mission
FREE