Video: Matt Cain's Top 10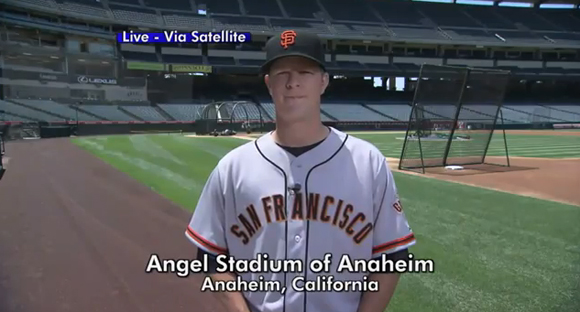 Mr. Perfect Game was on David Letterman last night for a segment called "Top Ten Things I Want To Achieve Now That I've Thrown A Perfect Game". One thing's for sure – Matt Cain should stick to pitching.
The clip is awkward and Cain seems so uncomfortable and stiff that it's funny. David Letterman barely bothered paying attention to what the Giants' player was actually saying. A far cry from any of Brian Wilson's late night TV appearances.
http://youtu.be/8IbSYbN_1qw
What do you think?