Oakland's Restaurant Revitalization Part 5: San Francisco vs. Oakland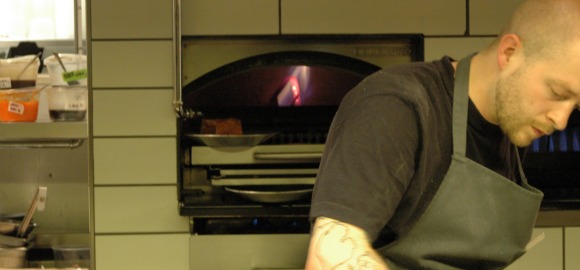 Oakland has become a hotbed for restaurants and along with plenty of entertainment options, the city has truly become a destination spot for a night on the town. Should San Francisco be worried at all about the competition from across the Bay?
"San Francisco is still San Francisco; it will always be appealing," said Daniel Patterson, who owns restaurants in both cities. "But as time goes on in Oakland, the restaurant scene will get stronger which will in turn drive demand and push up the supply, where we'll see more and more high-quality restaurants popping up."
Kevin Best, who also owns businesses in both cities, said some of the appeal of San Francisco is the name itself. "It is more expensive to run a business in San Francisco. But in all honesty, it is worth it because the restaurant industry is so strong in the city," he said. "But for a lot of chefs and owners, it's also about ego. Opening in San Francisco is like the pinnacle. But once you grow out of that mindset, you see that there are other places in the Bay Area that are more cost-friendly and can offer more space."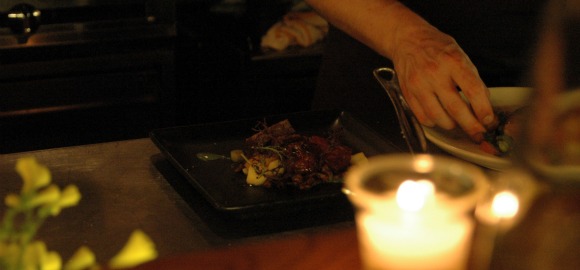 One of the main appeals of Oakland right now is the lower costs and the fact that city leaders tend to be more welcoming of small businesses. "There is a huge need for servicing some of these neighborhoods in Oakland," said Rick Hackett of Bocanova. "The process for us opening was fairly quick and seamless. And the cost of doing business is less expensive. I think the business tax is about a third of what it costs in San Francisco."
Many of the chefs and owners did want to make one point clear. It is still difficult to open a business, whether it is in Oakland or San Francisco. But the growing number of successful restaurants is helping to change the overall culture in the East Bay. "The great thing is that Oakland is creating its own space, not necessarily catching up to San Francisco," said Michael LeBlanc with Picán. "Oakland is just a part of helping make the Bay Area a premier dining destination, which in turn is uniting the community and East Bay as a whole."
While Oakland may never replace San Francisco as a food mecca, the added bonus of having so many great restaurants just a short drive or BART ride away has added to the overall culinary scene in the Bay Area. Most of the chefs and owners we talked to expect bigger things to come for the East Bay; perhaps not a mass exodus of chefs coming over from San Francisco, but more of a focus on smaller neighborhood restaurants, with chefs trying their hand and bringing different cuisines and techniques to Oakland. It is truly an exciting time for the city and an exciting time to see what's next for Oakland's wonderful and eclectic dining scene.