Das Racist Headline Hip-Hop Festival @ 103 Harriet
Das Racist, Main Attrakionz, Blue Sky Black Death, Nacho Picasso, and more have been announced as performers for a hip-hop festival coming at the end of March to 103 Harriet.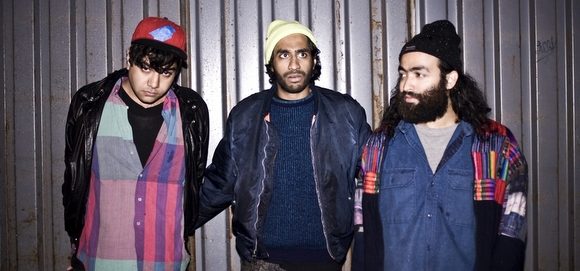 Das Racist announced last week they will be headlining a hip-hop festival coming to San Francisco at 103 Harriet on March 30th. The one day festival, which will stretch from 9pm-3am, will also feature performances from Oakland cloud rap duo Main Attrakionz, Seattle producing crew Blue Sky Black Death and their up and coming protege Nacho Picasso. The festival is presented by 103 Harriet, Mgrthemogul, & Suicide Presents.
Full Lineup
Blue Sky Black Death & Nacho Picasso
Main Attrakionz
Western Tink & Beautiful Lou
SuperVision (Pretty Lights Music)
Antwon & Shadow Runners
Mykki Blanco
Physical Therapy
Friendzone
RnB Millionaires
Presale tickets have already sold out, but there are still $20 tickets available online and at the door.
http://www.youtube.com/watch?v=LliTqJNKJrM