Huichica Music Festival Lineup Announced
Sonoma's Gundlach Bundschu Winery (pronounced gun-lock bun-shoe) offers two days of wine, music and farm-fresh food at the Huichica Music Festival on June 1st and 2nd.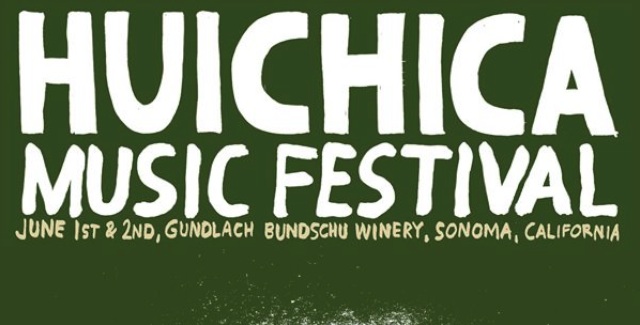 2012 marks the third annual Huichica Music Festival, an idea created in 2010 by winery owner Jeff Bundschu and friend Eric Johnson, front man of the band Fruit Bat. This year, the festival will be bigger than ever, featuring a new "Farm to Barrel to Table to Amplifier" three-course wine dinner on Friday evening with locally grown food by The Fremont Diner, followed by a performance by the Occidental Brothers Dance Band International.
On Saturday, the Gundlach Bundschu Winery property will be open exclusively for festival ticket holders all day long. The music lineup includes eleven critically acclaimed emerging bands like Sonny and The Sunsets, Little Wings, a DJ set by Vetiver's Andy Cabic and seven others. Spoken-word performances and a film are also on the entertainment schedule.
Naturally, Huichica Music Festival will also include plenty of wine provided by Gundlach Bundschu and wino activities like tastings, tours of the winery and artisan food pairings. Of course, a wine festival wouldn't be complete without food. Gourmet food trucks and artisan coffee by Ecuador Coffee will be available for purchase.
Saturday admission is free for kids under 12 with RSVP and accompaniment of an adult ticket holder. To ensure that nobody misses out on the fun due to a fussy, exhausted child, activities in the Kid Zone, set apart from the noise and crowds of the festival, will be planned from 12pm to 7pm.