Literary Events for Adults
For literary lovers, there are many great events that are happening on a weekly and monthly basis in the San Francisco area. Here is a handful of events geared toward adults to get you hooked up with the literary world that is out there and waiting.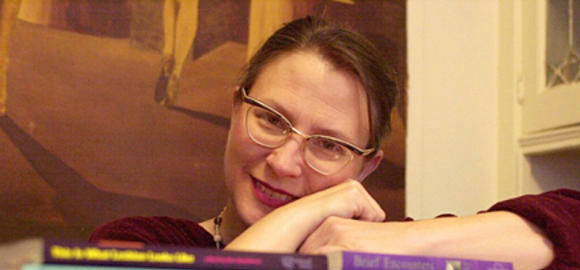 16th and Mission Poetry Slam: This group meets at 9 pm every Thursday night on the street corner of, you guessed it, 16th and Mission in the Mission District of San Francisco. It's one of the less organized events (it's outside, there's no sign-up sheet, and no microphone) so it can seem a little chaotic, yet this may also be part of the appeal to many. It's a great way to meet local artists who want to get their voice heard.
Writers with Drinks: Charlie Anders, news editor of io9, is the hostess of this monthly San Francisco event. Every month it hosts talented writers who get up on stage and read for the audience. Anders also provides a bit of her own fiction to start the night off. To top this charming night off, all the proceeds go to the Center for Sex & Culture. The upcoming authors who will be performing can be found on the website.
Previously Secret Information: This is a self-proclaimed American storytelling show. Performers get up on stage to narrate what is usually a pretty coarse story. Anyone from true comedians to writers who just also happen to be really funny can perform here for the crowd. Also, the performances are not too pre-rehearsed and are true!
Bawdy Storytelling: These storytellers gather the second Wednesday of every month at the Verdi Club in San Francisco. It's based on sexual exploits, so anyone who is faint of heart beware! Anyone can submit their story, and if the story chosen they get the chance to share their personally bawdy story with the willing audience members. Most performers tend to be authors, poets, comedians, and actors. Each month features a new theme.
Erotic Reading Circle: On the fourth Wednesday of every month, writers of erotic material can meet and share their works with similar minded people. It's a non-judgmental space where one can feel completely comfortable presenting their literature. The group leaders are Jen Cross and Carol Queen and are both writers and editors of erotic material themselves. They are also open and forthright when it comes to the subject of sex, which makes anyone joining feel more at ease.