Is Medjool Owner Opening a Pot Dispensary?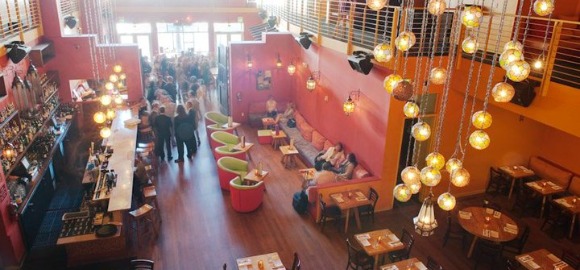 While Medjool's restaurant operations recently closed, its rooftop bar remains open. But now, the owner of the Mission spot may be applying to house a medical marijuana dispensary.
As Mission Loc@l reports, federal officials sent a cease-and-desist letter to the owners of the building housing the Shambhala Healing Center last month. The letter states that if the dispensary does not close, the owners risk property foreclosure.
Now, Medjool owner Gus Murad is reportedly involved in an effort open marijuana dispensary a block away from Shambhala, that according to the website. According to an application filed late last month, "Eduardo Morales and Mohammed Allali are named as operators of the Morado Collective, but the $8,656 check is from Murad."
The San Francisco Examiner further explains that the venture if approved "would be part of a pharmacy and respite care complex for the gay Hispanic community."
Another pot dispensary in the area, 208 Valencia Street Caregivers, also received a letter from federal officials. Both current facilities told Mission Loc@l they are unsure if they will close at this time.
The future of Medjool as a restaurant is still unclear although the group that runs Beretta is expected to open in the space.
Photo Credit: Medjool