Best of Beer Week: Anchor and Hope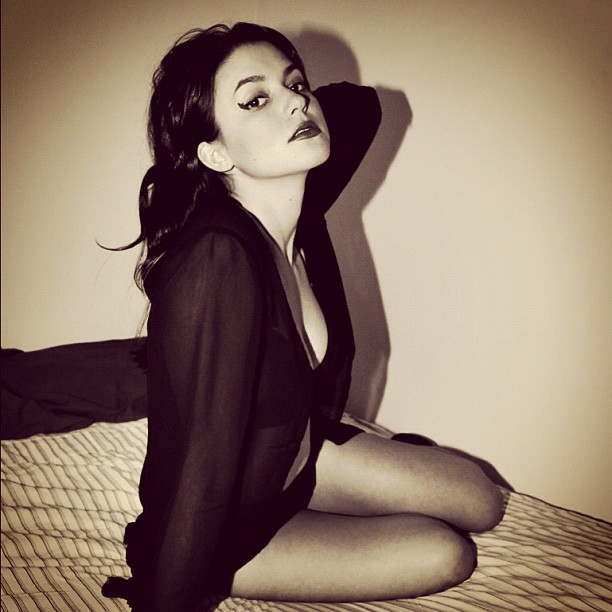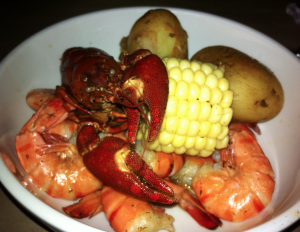 Anchor and Hope (83 Minna Street) was buzzing last night with an all-you-can-eat, all-you-can-drink Shrimp Boil bonanza. The SF Beer Week event featured peel-and-eat shrimp, crayfish, corn on the cob, and 16 different beers on tap to choose from, including popular selections from Russian River Brewing Company, and Pacific Brewing Laboratory.
PBL's co-owner, Patrick Horn, was sitting at the bar throughout much of the evening, happily discussing the tremendous success of his local gypsy brewing venture while sipping on some of the sensational products that have made him such a highly-regarded man here in the Bay Area. I have had the opportunity to meet with so many brewers in San Francisco during this exciting week, and I've tasted a plethora of handcrafted ales and lagers. It would be impossible to say which ones I liked the best, but what I can say–without question–is that Mr. Horn's the most well-dressed brewmaster I've ever seen. Donning a suit and tie to a shrimp boil, you would have easily confused this accomplished entrepreneur with a FiDi power broker. Start him going on suds, however, and they'll be no mistaking where his passions lie.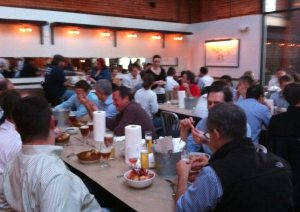 After enjoying a Nautilus–the notable saison that I've seen all around the city this week–and a Belgian-styled Damnation, I was ready to get my hands dirty, digging into an oversized bowl of specially-seasoned crustaceans. The atmosphere was fun and social, with tables pushed together forming a family-style feel. At only $30 a head for such a tasty, buzz-inducing party, it's safe to say that this event was one of the greater bargains of the entire week. I look forward to future happenings at this hip, West Coast eatery distinguished by its Northeastern flair. Make sure to check out their Wednesday Happy Hour, featuring a half-dozen oysters, paired with a pint of stout for only $10.