Bay Bridge to Close Over the Long Weekend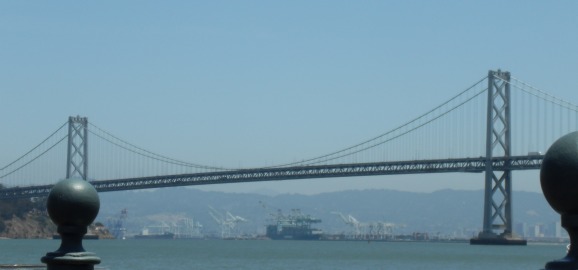 Commuters from the East Bay will have to find another way to get into San Francisco starting on Friday night as westbound lanes of the Bay Bridge will be closed as crews complete work needed to reconfigure the lanes on the span.
The bridge will be closed at 8 p.m. Friday and is expected to reopen by 5 a.m. on Tuesday morning (February 21), although Caltrans officials said a lot depends on the weather this weekend.  Unforeseen inclement weather could delay the reopening further into the Tuesday morning commute.
The possibility of rain almost delayed the closure until later this month, but forecasters are expecting a better weekend weather-wise than previously thought.
Workers will be working on the finishing touches of paving a connection between the metering lights and incline section while also installing new barriers and railings. After completing that work, they will begin to clear the way for construction of the Oakland landing of the eastbound section of the new span.
The lower deck of the Bay Bridge will remain open during the closure, meaning drivers can still travel from San Francisco to the East Bay. BART will be providing limited overnight service throughout the weekend at select stations. Ferry service will also be running extra boats and other bridges will have additional lanes open at their toll plazas.
For more information, go to www.baybridgeinfo.org or www.511.org.