Protest at SF Apple Store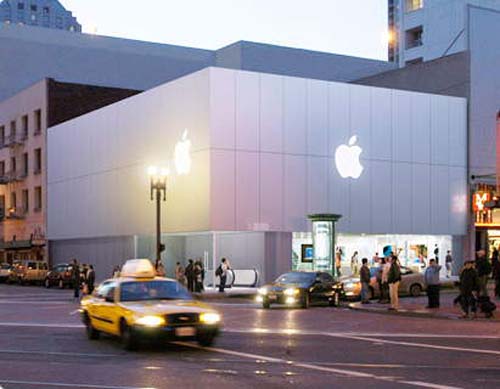 There will be a protest at the San Francisco Apple Store this morning (Feb. 9) starting at 10am. You know that iPhone/iPad/iPod that you're permanently attached to? While it may have made your life a whole lot easier, the Chinese factory workers that make the pricey Apple devices suffer under harsh conditions and abuse.
Apple customers around the world are protesting the abusive working conditions of its Chinese factory workers. Protesters will be delivering 250,000 petition signatures to the San Francisco Apple Store. Other sites of the protest include Washington, DC, NYC, San Francisco, London, Sydney, and Bangalore.
According to organizers, Mark Shields, an Apple user from Washington, DC, launched his campaign on Change.org after learning about poor working conditions in the Chinese factories where many popular Apple products are manufactured, including the iPhone.
"I have been a lifelong Apple customer and was shocked to learn of the abusive working conditions in many of Apple's supplier factories," said Mark Shields, who launched the campaign on Change.org. "At Foxconn, one of Apple's biggest manufacturers, there is a history of suicides, abusive working conditions, and almost no pay. These working conditions are appalling, especially for Apple."
Details on today's SF protest
When: Thursday, February 9, 10:00am PT
Where: Apple Store 1 Stockton Street, San Francisco, CA, 94102
What: Local consumers will deliver more than 250,000 petition signatures to Apple, asking the company to develop a worker protection strategy in response to reported abuse in Chinese supplier factories.
Photo credit: Apple.com