SF Has Some of Nation's Most Expensive Parking Meters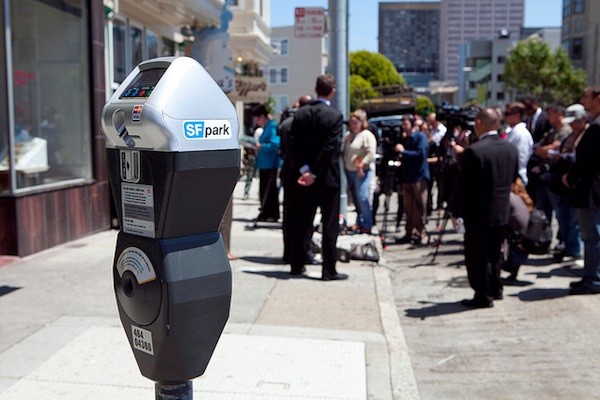 Have you ever parked and had to drop what seemed like fifty quarters into the meter only to have it buy you a measly 15 minutes? If you thought that SF has ridiculously high parking meter rates, you would be right.
A recent study conducted by our very own SFMTA of parking meter rates and fines in 40 other cities found that San Francisco has the top spot for parking meter fines ($65, tied with NYC) and one of the highest rates at meters (up to $4.25 per hour in high-traffic areas). And what's more – the SFMTA wants that rate to go up to $6 per hour pretty soon. Yikes!
According to SF Gate, "The agency also is looking to expand operations deeper into the night and to more places on Sundays. There are about 28,000 meters in the city."
Muni's looking better already…
For more, go here.
Photo credit: SF Park