Closing Reception: Little Old One
For the first Saturday in the new year, the LoPo Gallery offers folks one last chance to check out the awesome collaborative installations and brand new works by two artists.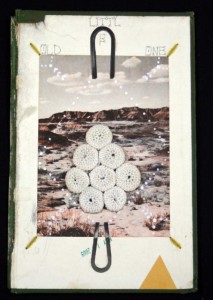 Bunnie Reiss and Monica Canilao came together for their exhibition "Little Old One" last year in November to combine their creative talents and natural inclination to bring stories to life through art. Their collection features mixed media pieces made with things like wood, crystals, beads, lace, feathers and different kinds of recycled material. On January 7, gallery-goers can stop by for one last look at their work.
This free event begins at 7pm on the second floor of the Space Gallery in the LoPo Gallery.