Opening Reception – Get Lucky: The Culture of Chance
After all the glitter and confetti from the wild New Year's weekend settles, everyone should jump at this chance to chill out but still stay stimulated at an opening reception with lots of art and a live performance.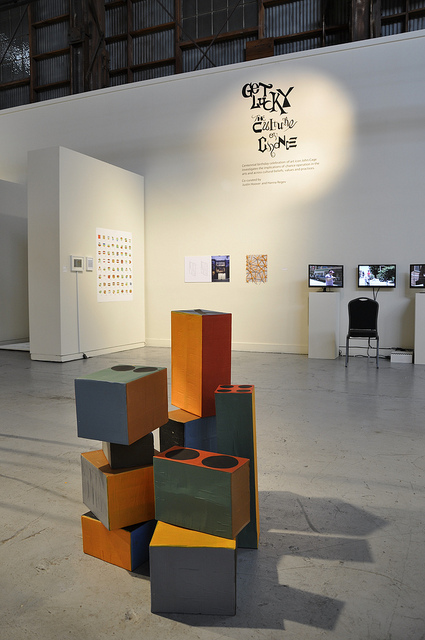 While the exhibition made to celebrate art icon John Cage is open, the folks at SOMArts Cultural Center also wanted to have an opening reception after the beginning of the year for "Get Lucky: The Culture of Chance."  The self-described "multimedia and multidimensional" exhibit was curated by Justin Hoover and Hanna Regev and features new works and installations by more than 30 artists.
The themes for the collection are all over the place from human interaction to experimentation with structured randomness and beyond. Gallery-goers will also have the chance to see a performance by poet Andrew Sullivan and assist Chuck Inc. Performers in creating a living tarot deck.
The free event is on January 6 and begins at 6pm.