SECA Honors Bay Area's Best At SFMOMA
The San Francisco Museum of Modern Art commemorates five decades of local art with style, flair and a lot of personality for SECA's 50th anniversary.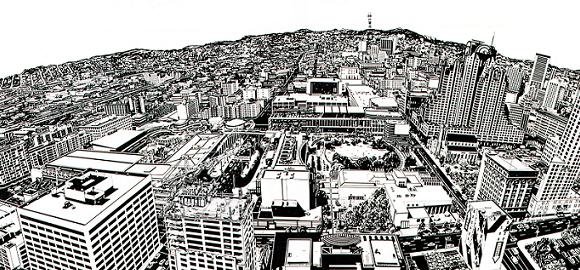 This year, the Society for the Encouragement of Contemporary Art's exhibition for the winners of its biennial award for regional artists coincides with the interest group's 50th anniversary, making for an exciting showcase at SFMOMA. The two collections feature new works from this year's winners as well as works from past recipients who have received the prestigious honor.
Because SECA awards are traditionally given to the most compelling local artists in early stages of their work, the artists must be unique in their creative approach and confident in the experimentation and execution in bringing their works to life. The 2010 SECA Art Award: Mauricio Ancalmo, Colter Jacobsen, Ruth Laskey and Kamau Amu Patton does just that. The exhibition finds strength in each individual's distinct style – from Laskey's intricate, precisely woven pieces to Jacobsen's reflective, works on found objects – but also stands out as an excellent collection altogether.
Patton's abstract sculptures and pieces penetrate the space with their purposeful interactions with light as in opaque, textured pieces like Surface 1 or the illuminating Light Bar, Daylight. Whereas his pieces are best digested from a few paces back, Laskey's handwoven, hand-dyed visual meditations are most breathtaking up close. With linen as her canvas, the geometric objects experiment with gradations of light and shadows with overlapping shapes.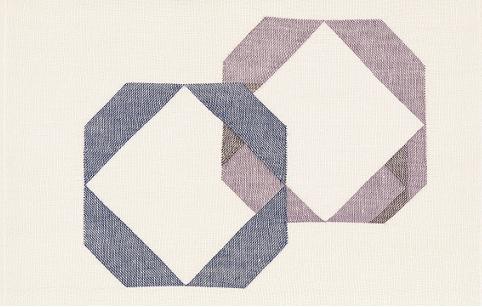 A standout piece is Ancalmo's arresting, poetic installation, A Lover's Discourse, which features a 16mm film projector suspended from the ceiling by rope. Footage of a flirtatious, young couple plays on the projector while it oscillates as dictated by the gravitational force. Below an attached turntable spits out warbled, warped love song and the record plays backwards and forwards and the projector mercilessly spins around throwing the image along the walls. It has to be seen to be understood.
Fifty Years of Bay Area Art is much larger exhibition that is a powerful collection marked by its breadth and depth of work. It is a creative explosion designed to stimulate and conquer the senses with its amount of sheer talent and brilliance. Paintings, photos and images leap off the wall with acrylic, graphite, watercolor, latex, spray paint, thread, wood, iron, oil, gold and more. It's easy to get lost in the endless succession of names and dates but a few special pieces included works by Will Rogan, Sarah Cain, Larry Thomas, Tauba Auerbach, Chris Finley and Maria Porges.
Both exhibitions are truly worth checking out. Because there is no theme, there's a little bit of something for everyone interested in art and also for those who may not know exactly what they like. The exhibition will be on display until April 3, 2012.