La Noche Buena – a Filipino Christmas Dinner
Noche Buena, meaning "good night," is a traditional meal served after Christmas Eve mass. It is celebrated in Latin countries and in the Philippines, as the Spanish colonized the country for many centuries in turn bringing with them traditions from Spain.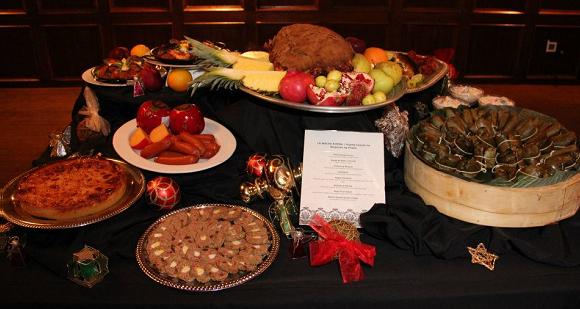 In the Philippines, the family gathers late in the evening to eat and enjoy each other's company over a meal of delicious dishes including quezo de bola (literally a ball of cheese), hamon (ham cooked in pineapple juice), and for dessert, various rice such as bibingka and puto. While it is a tradition in the Philippines, one chef in South San Francisco has taken this Christmas custom and created a menu for Filipinos who miss the homeland and even for those who have yet to attend a Noche Buena dinner.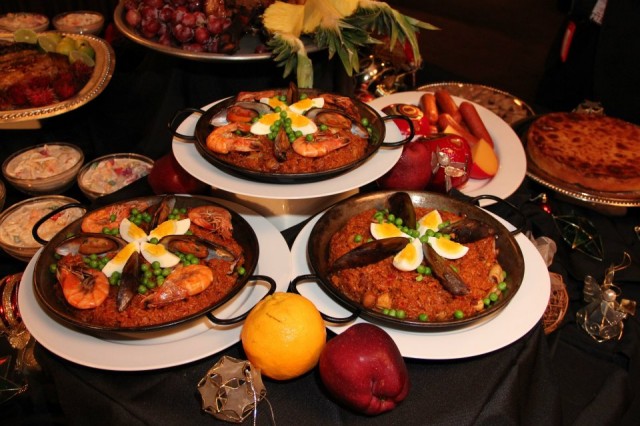 On Friday, December 16, Chef Cocoy Ventura will present a dinner that is sure to be reminiscent of Christmases past in the Philippines.
The Noche Buena Suite, as he calls it will be served family-style for a full festive effect. Sneak peek:
SOFA de FIDEOS
Noodle Soup
PININYAHANG HAMON
House made ham cooked in pineapple juice
QUEZO de BOLA y CHORIZO
Edam cheese & Spanish sausage with Pan de Sal
PAELLA MANILENA
Seasoned sweet rice, chorizo, chicken, prawns, mussels, pimientos, peas and boiled eggs
BUKO FRUIT SALAD
Young coconut, tropical fruit cocktail, kaong, nata de coco, sultanas in cream dressing
For tickets: http://nochebuena2011.eventbrite.com/
Photos courtesy of Chef Cocoy Ventura
101 Brentwood Drive, South San Francisco, CA 94080-5718; Tel. +1 650.877.7736