With one more month left in 2011, there's a little something for everyone to enjoy before ringing in the new year.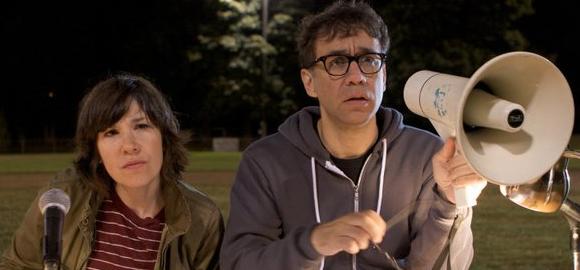 December 8: Xanadu the Musical
For some people this cheesy, 1980s fantasy on film was a piece of pop perfection. For those who are unfamiliar, the New Conservatory Theatre Center offers everyone a chance to see the dreamy roller disco live.
December 9: San Francisco Ballet Nutcracker
A beloved tradition makes its way to the stage for a few weeks to spread joy and holiday cheer to families throughout the Bay Area.
December 10: Mortified Bay Area 6th Anniversary
Everyone has an embarrassing story or two but if they're lucky, there is also evidence. For their 6th anniversary, the folks over at Mortified will showcase the best pieces from 2011 and have some prizes and other awesome giveaways for those in attendence.
December 13: Radar Reading Series
Michelle Tea hosts a free reading series at the San Francisco Public Library with a variety of queer and queer-friendly artists on deck. Join Amra Brooks, Greg Youmans, Fauxnique and Priscilla Lee as they share their literary talents. for a couple hours.
December 15: Carte Blanche Grand Opening and Show Reception
Although the new Carte Blanche gallery opened its doors back in November, it waited a few weeks later to have its grand opening party. The inaugural exhibit features work by Shinya Arimoto, Tim Franco, Pierfrancesco Celada and Wang Yuanling.
December 17: 3rd Annual Renegade Craft Fair
This holiday shopping event brings together more than 250 craftsters to people with picking out the perfectly unique, handmade gift for their loved ones. Both local and national artists will be there with everything from clothes to jewelry to toys.
December 22: Welcome to Boswick's House
Former Ringling Brothers clown puts on a special show just in time for the holiday season great for kids of all ages at the San Francisco Playhouse.
December 30: Portlandia
Hilarious comdey duo Fred Armisen and Carrie Brownstein make their way into town as part of their "Portlandia"tour. Join them for a night of musical performances, short clips from the upcoming season and more.