Outdoor Ice Skating for the Holidays
Love it or hate it, the holiday season has officially begun with the opening of the outdoor skating rinks today at Union Square and Justin Herman Plaza. Get the details on each of the rinks here.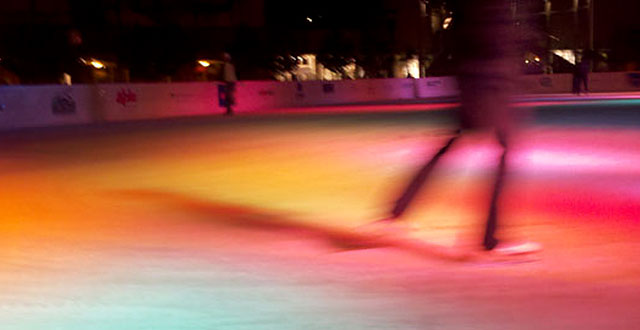 Safeway Holiday Ice Rink in Union Square
Location: Union Square
Hours: 10am-11:30 daily (with the exception of Dec 31st, the rink closes at 9:30pm that night)
Costs: $10 for adults & $6 for kids (8 and under) for ninety minute session that start on every even hour, $5 for skate rental
Nearby Shopping: Macy's Bloomingdales, Barney's, H&M, Apple Store, Westfield City Center (full list here)
Extras: Union Square include the Macy's Great Tree Lighting on Nov 23rd. Don't forget to get a picture at the ice rink photo booth ($2).
Closes: January 21st
Holiday Ice Rink at Embarcadero Center
Location: Justin Herman Plaza near the Ferry Building
Hours: 10am-10pm Sunday-Thursday, 10am-11:30pm Friday & Saturday
Costs: $9.50 for adults & $6 for kids (10 and under), 50 cent surcharge on weekends, $3.50 for skate rental
Nearby Shopping: Banana Republic, Williams-Sonoma, Barcelino, Ann Taylor, Gap (full list here)
Extras: The Embarcadero Center rink is the largest outdoor skating rink in San Francisco. On Nov 18th, come for the Winter Carnival & Embarcadero Center Building Lighting with entertainment and activities including a performance by characters from Disney on Ice presents Disney Pixar's Toy Story 3.
Closes: January 6th
Photo Credit: Union Square Ice Rink