Four Awesome Budget-Friendly Concerts This Weekend

There are a ton of shows going on this weekend for you to sink you musical, marauding teeth into. We're looking forward to these four budget-friendly shows.
Friday, November 4th
Sic Alps, Lilac, Meridians, and Sour Patch at The Verdi Club.
Sic Alps are back to debut a new and improved lineup, joined by Will Ivy's latest psych-pop project Lilac, the dreamy sounds of Meridians and Sour Patch from San Jose. This show is sure to be killer, not to mention the fact that it is in the disco-cave ballroom of The Verdi Club. I think I'm in love.
Doors are at 8:30 and tickets are $8 at the door (no one turned away for lack of funds).
Peter Wolf Crier and Birds & Batteries at Café du Nord.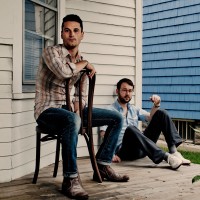 I know I have been tooting the horn of Minneapolis-based band Peter Wolf Crier all darn year, but I'm sorry. They are a great band—simple, lovely and true. How could something so perfect get any better? By adding one of my favorite local bands to the bill: Birds & Batteries. They meld the sweet sound of 70s rock with a little country, a little electro and a lot of soul. Truly a match made in musical heaven.
Doors are at 8:30pm and tickets are $10.
Saturday, November 5th
Wild Flag at The Great American Music Hall
Super group Wild Flag are back and this time they're playing an appropriately sized venue—they filled Bottom of the Hill to capacity last time they were here. With members of Sleater-Kinney, Quasi, Helium and Stephen Malkmus and the Jicks, failure was simply not an option from the moment of inception. Wild Flag are also playing Friday, but I figured you would be too busy with the shows above to get there.
Doors are at 8:00 and tickets are $17 in advance and $19 at the door.
La Fin du Monde, Hell Ship and Cormorant at El Rio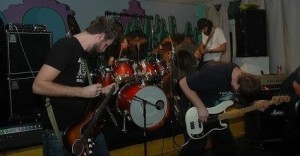 La Fin du Monde play progressive, instrumental metal, but the thing is—they do it really fucking well. There are a ton of bands circulating the world within this musical vein thanks to the popularity of Explosions in the Sky, Russian Circles and Pelican (to name a few), but most of them get tedious and tired. La Fin du Monde are somehow able to escape this trap. Their live shows are lively and inspiring and this night is sure to be a crusher. Hell Ship features members of Giant Squid, Walken and Grayceon and Cormorant's mix of folk, prog and black metal is brutally beautiful.
Doors are at 9:00 and tickets are a bargain at just $5.