In the heart of SOMA, Bay Area music fans gathered to check out one of the biggest rising stars of 2011, the unbelievably talented Aaron Jerome, and Sampha who make up the UK electronic, post-dubstep, soul group, SBTRKT.
Opening for the headliners was a Canadian electronic duo based in New York that goes by the name New Look. Musically there were so many layers of wonderful sounds coming from just two people. Sarah Ruba is the vocalist in the group, an extremely talented singer/musician. She commands a magnificent amount of stage presence as she sings and plays a keyboard that hangs around her neck during the entire performance. The most exciting moments of their performance came when she was beautifully hitting high notes while her bandmate, lover, and producer Adam Pavao showcased his his skills on the keyboard. two of their most exciting tracks, "Ballad" and "Janet" were the clear highlights of their set. Sarah told me they always save "Janet" for the finale, "it's the song that wins over the remaining members of the crowd who aren't sure about us quite yet".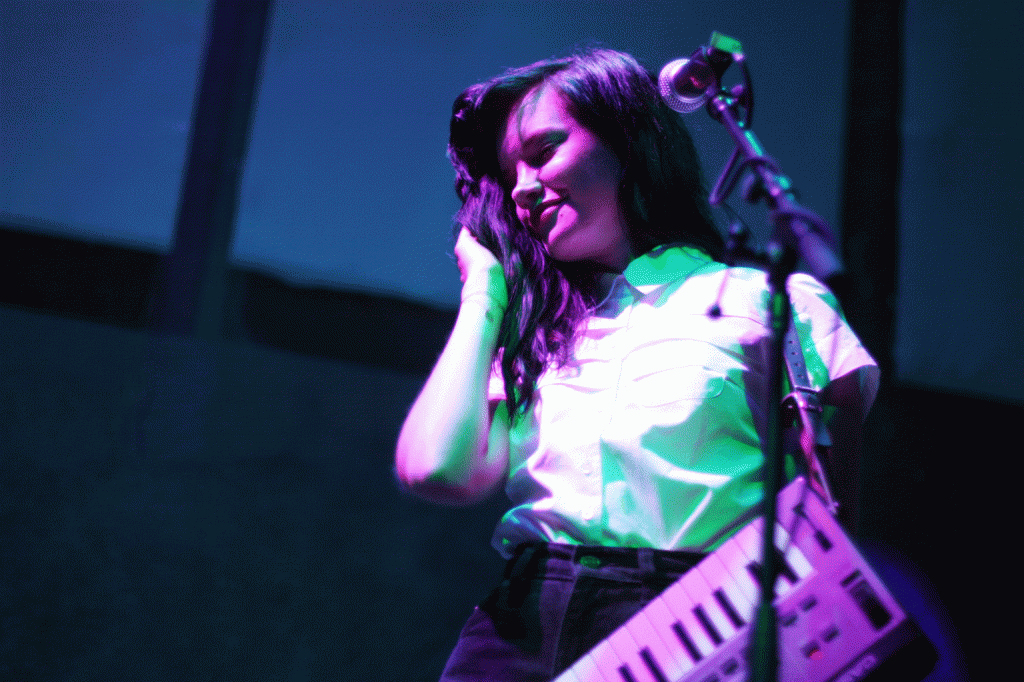 Around 12:15 it was time for the main event as Aaron and Sampha took the stage wearing their native society ceremonial masks designed by Hidden Place. They opened their set with the same track that opens their album Heatwave; preparing the crowd for the onslaught of drums, dubstep and electronic production that was to follow.
Live, SBTRKT is so much more than their album would leave one to believe, Aaron utilizes electronic and acoustic drums alongside triggering samples and using a mixing desk, whilst Sampha plays keyboards, triggers vocal loops and sings. The multiple elements of the performance create an a depth that transcends their recordings to create an entirely different sound than the one I'm accustomed to hearing on their album.
You could hear the difference when tracks like "Ready Set Loop" and "Hold On" were playing, live the duo added drums and warped the original electronic sounds, making them that much more exciting. This only made crowd favorite tracks like "Pharaohs" and "Wildfire" more enticing.
Thankfully Aaron blessed us with the remix of "Wildfire" that includes a spirited opening verse from OVO's Drake; I am also happy to confirm that Drake and Aaron will be working on at least one track in the future. Aaron and Sampha ended the night on an extremely high note with my favorite track, "Right Thing to Do", this track highlights the best of the duos creative lyrics and inspiring production. In terms of crowd control, there were 1200 fans in attendance, many of them singing track after track, alongside the talented UK performers.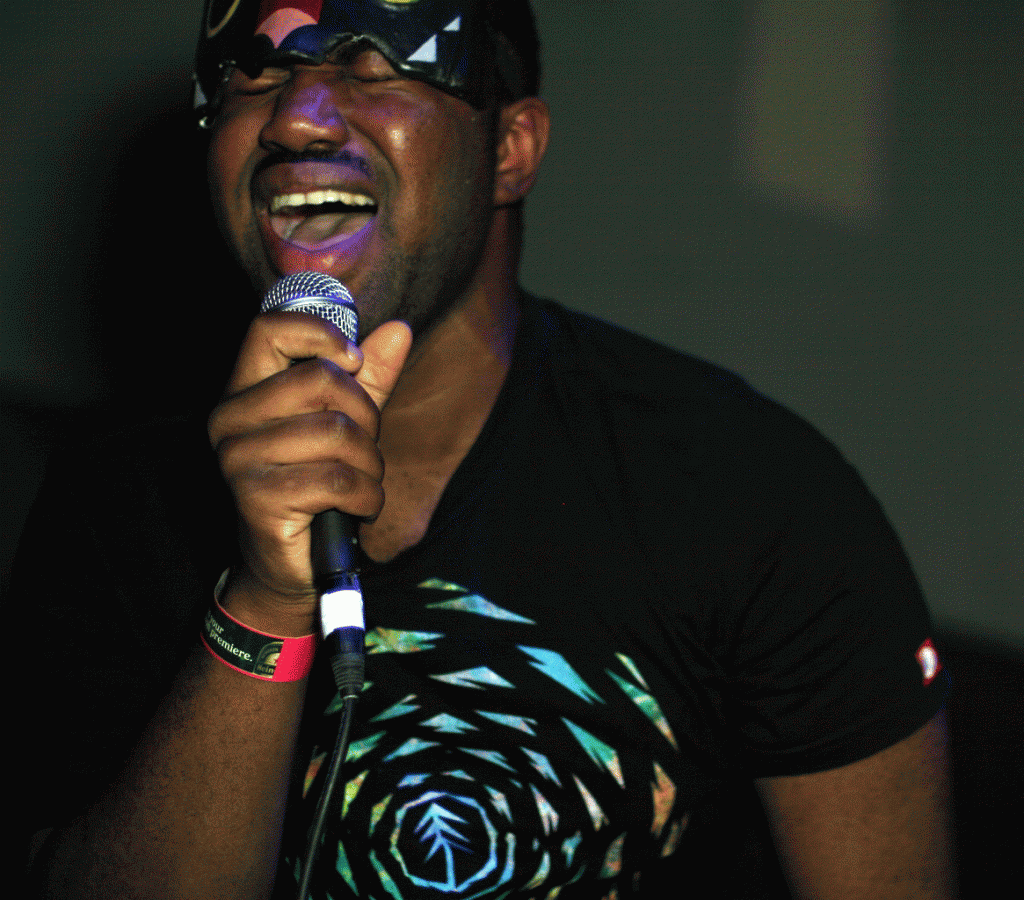 Sampha
Below check out a few tracks from SBTRKT and New Look.
Follow Gregory on twitter at @GodBlesscali