The minds behind Gitane, Café Claude and 5 Claude Lane Gallery welcome a new member to their family of businesses, Claudine – a casual yet sophisticated eatery.

Once you come up the stairs and settle at the bar, you will see that Claudine is much more than just a spot to eat.  SF Station's YUM was invited to Claudine's Preview Reception on October 27th and was given the opportunity to sample what Claudine offers once she opens this coming week.  The walls are colorful with vivid blues and purples that may help in waking up the senses after a long day at the desk.
Who you want to meet is Greg the bar manager.  "All of the wines are on tap and the beers aren't." he explains, "seems kind of backwards, doesn't it?"  Each pour is a standard 5 ounces, accurately measured with a beaker – yes, the ones you saw in your chemistry class.  "We have a rotating wine list.  All of the wines are seasonal and local."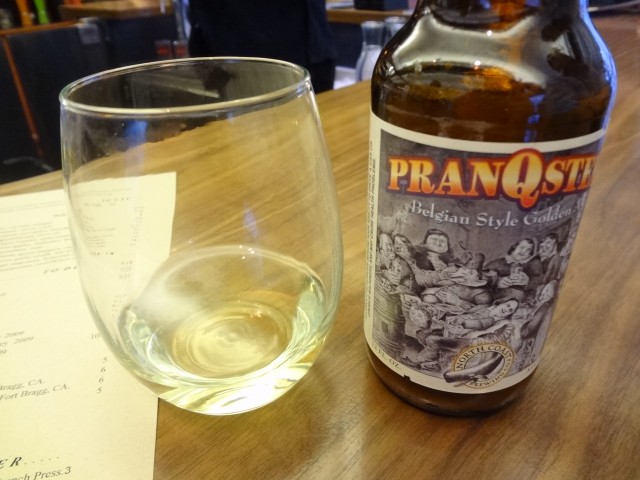 We sampled a 2010 LIOCO Chardonnay from Sonoma and a 2010 Clif Family Sauvignon Blanc.  For beer, the PranQster Belgian Pale Ale from Fort Bragg was a favorite.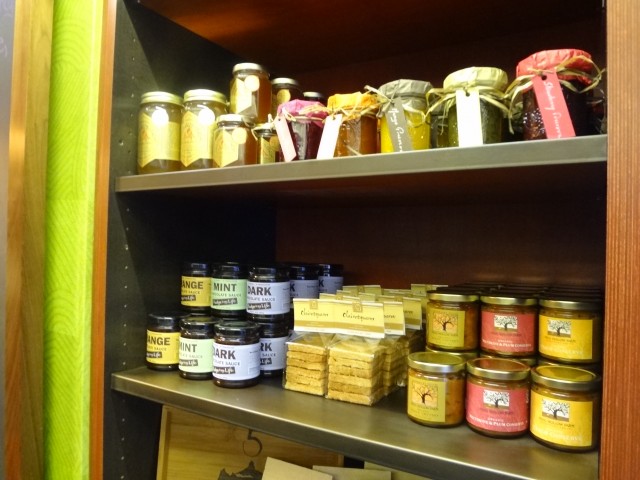 The walls of the intimate bar area are shelved and filled with products unique to the Bay Area.  Call it your local mini [gourmet] mart and stock up on Claire's Squares shortbread, TCHO chocolate squares, Frog Hollow jarred delights, and locally-made flavored honey straws.
As for the food, expect a simple menu created with slow food concepts and have flavors that will go well with the wines and beers on Greg's repertoire.  Standouts include the Crispy Pork Salad with apples and radicchio as well as the Roasted Atlantic Salmon with turnips, sugar snap peas, and butternut squash.

Some of the tastes we sampled:  (above) olive oil poached shrimp with sous vide pineapple and mint, ricotta meatballs with leek puree, and (below) scallop crudo spoons with lemon oil and fennel confit.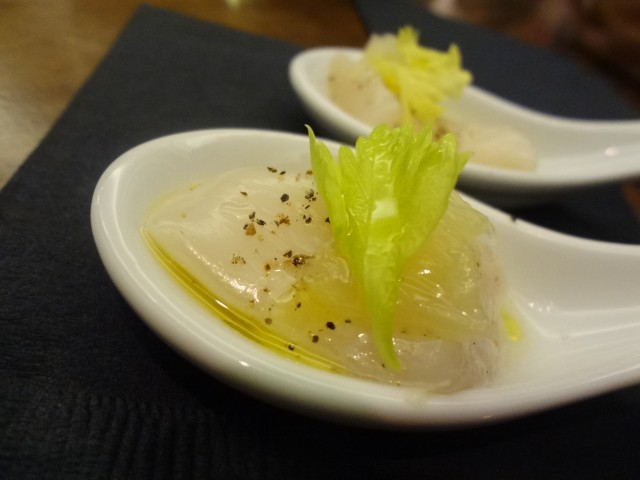 Claudine opens to the public Tuesday, November 1, 2011
8 Claude Lane at Sutter / (415) 362-1988
All photos taken by Joanne Boston